Evolution 20+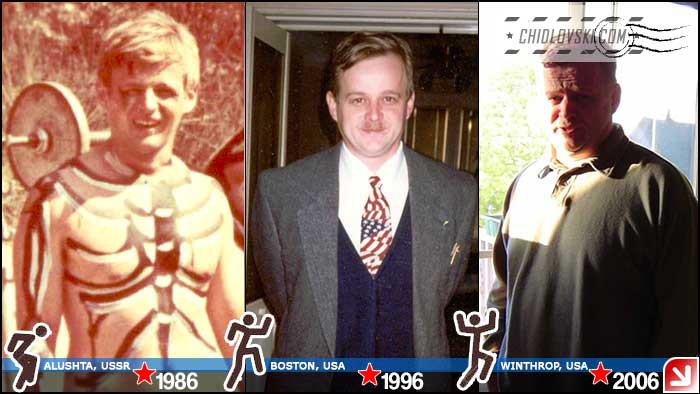 Continuing the "Before and After" series, here is an evolution photo timeline of the author.
The guy on the left was working on national TV in Moscow, did stand-up comedy all over the country and. at the moment when the picture was made, he was posing as a caveman in the outdoor show in Alushta, Crimea.
The middle shot is moment after the ceremony of becoming a U.S. citizen in Boston, MA. He just graduated from Emerson and works as independent filmmaker in Massachusetts.
The last shot was made at the office at home in Winthrop, MA. Occupation: Information Technology specializing in web development, media and databases.
Evolution 20+… Scary, huh?