Eternal World Records: 198kg Press By David Rigert (90kg)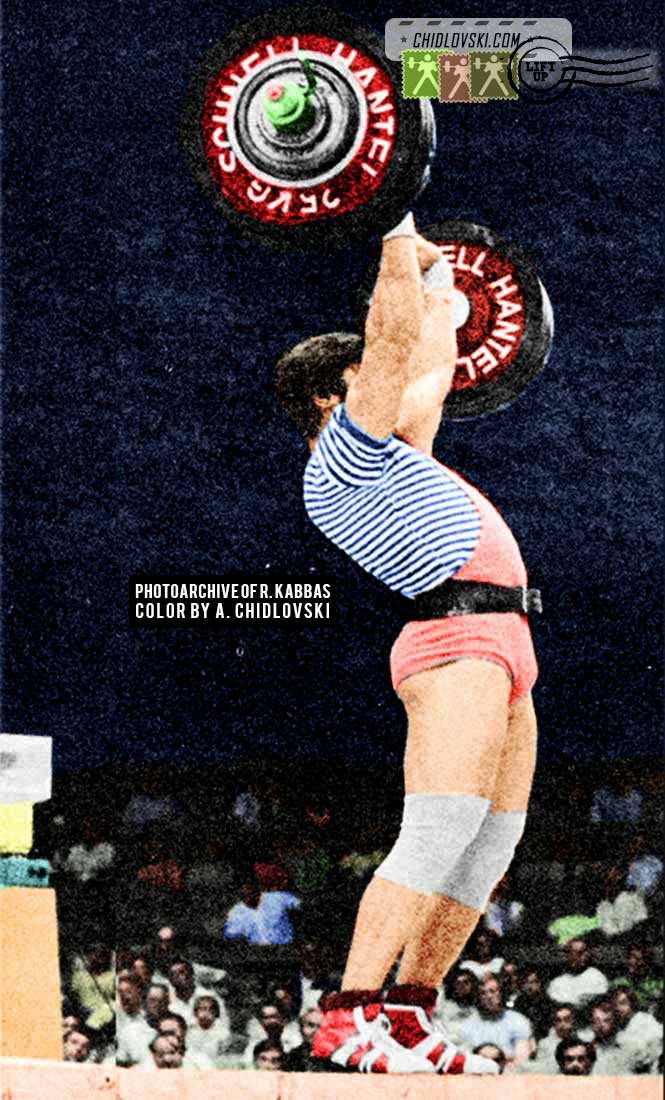 History in Color:
July 13, 1972, Riga, Latvia – Soviet middle heavyweight David Rigert of Shakhty, Russia presses a 198kg world record in the 90kg class at the 1972 Baltic Cup in Riga.
David Rigert managed to set 4 world records at the 1972 Baltic Cup in Riga – 1 in press, 1 in snatch and 2 in total. After the elimination of the press lift from Olympic weightlifting competitions in 1972, world record by Rigert in Riga became an "eternal" world record in the middle heavyweight class.
Ironically, the eternal press record was rather far from being a clean version. It was rather a very loose interpretation of Olympic press lifting. Needless to say, Olympic press wasn't a forte of Rigert. In his career he set 65 world records – 22 in total, 21 in snatch, 21 in cj and only 1 in press.
This "only 1 in press" was the eternal world record in Riga shown on the cover photo.