Causeway Street, Boston MA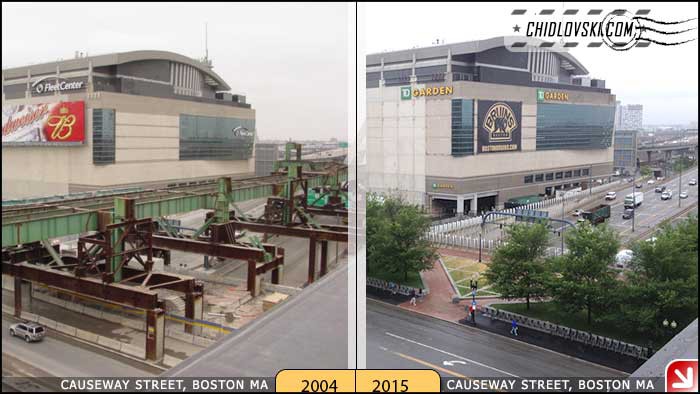 Causeway Street is another place in Boston to eyewitness all the historical changes in Boston in the last years.
There are various aspects of development here.
On the one hand, it's a pictorial account of the Big Dig era when major chances in city infrastructure took place within a decade.
For sports fans, it's also a fragment from the history of sports in Boston. This is now the place where the Bruins (NHL) and Celtics (NBA) play. With old Boston Garden gone, Fleet Center and now TD Garden replaced it.
Memorable moments here for generations of fans!
Bobby Orr and Phil Esposito played in the old Boston Garden. Joe Thornton and Sergey Samsonov – in the Fleet Center. Zdeno Chara and Patrice Bergeron – in the TD Garden.