Blending In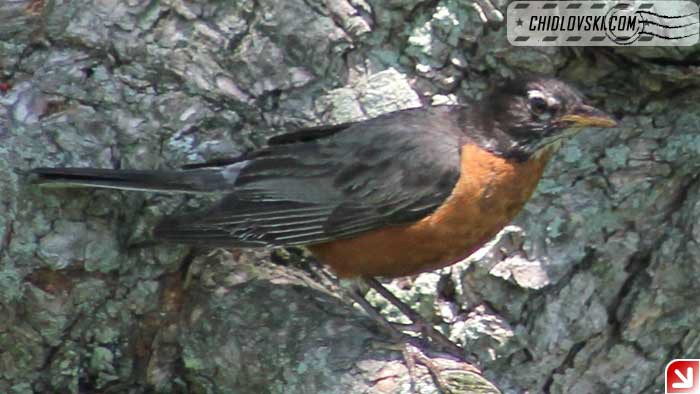 Birds know how to blend in.
It's part of the survival package. It is a part of birds' safety, if you want to.
Google for examples of how birds blend in. It's amazing. The brought it to the level of art.
But extreme blend-in mastery aside, even casual ability of birds to become invisible is impressive.
Look at the American Robin on the picture – nothing sophisticated, just a trunk of the tree and the bird is almost not distinguished from it. Unless you knew that he is there…
Or,unless you saw this photo at Chidlovski Blog Chidlovski.