Peter George: Thank You To All Historians and Fans of Olympic Weightlifting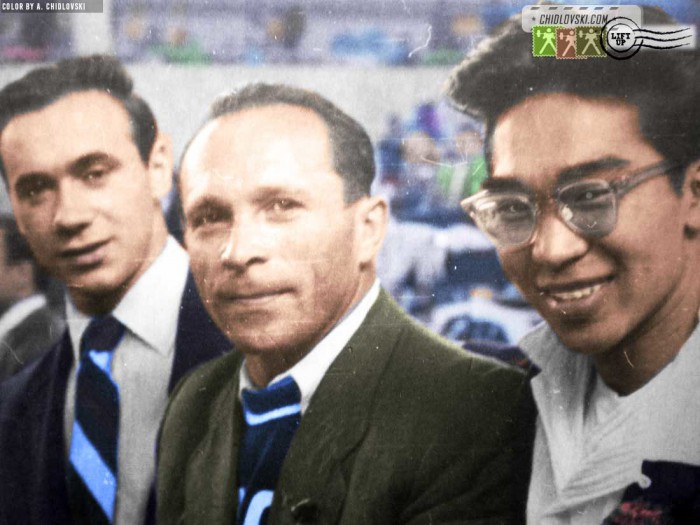 Dr. Peter George, one of all-time best Olympic weightlifters that ever stepped on the competition platform in the history of this sport, said thank you for his birthday wishes sent from all over the world.
He is currently in Bulgaria and will be back in the U.S.A in October. Dr. George sent his best to all historians and fans of the Iron Game.
We all got sunny and warm "Aloha" from the legend who lives in Hawaii.
Very nice!!!!
The cover photo from the History in Color series features Peter George (USA), Nikolay Shatov (USSR) and Tommy Kono (USA) back in the early 1950s.