Do Gamblers Like to Make Selfies?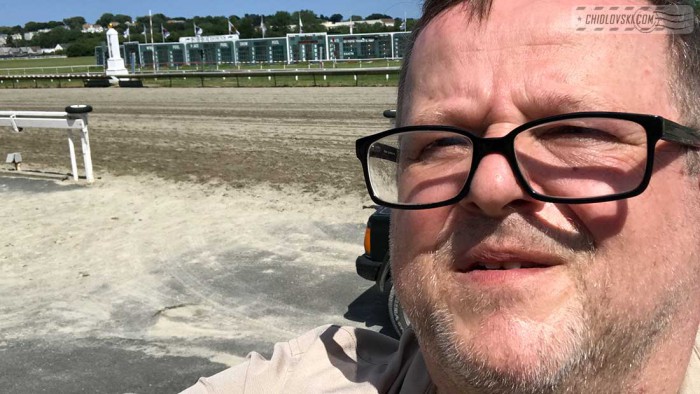 Folks at the Suffolk Downs like to make selfies.
As for me, I like to make action photos of the horses and jockeys. Sometimes, I make candid camera shots of people around.
However, making selfies is contagious.
So, here goes my selfie made on a hot Sunday afternoon at the Suffolk Downs.
Not much of a gambler.
Just a photographer who enjoys live events at the Suffolk Downs.