Nuthatch Delight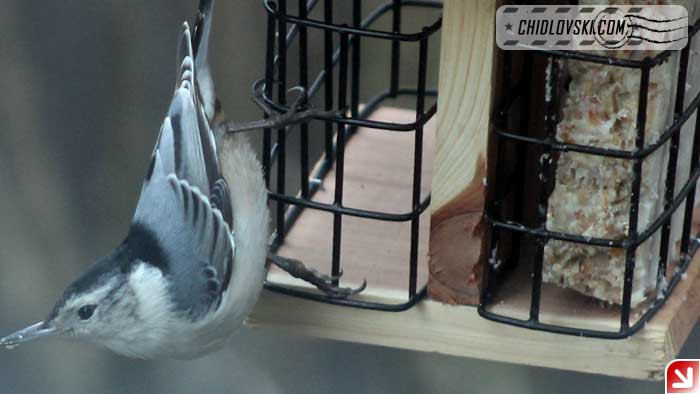 Little fella nuthatch came to visit our backyard.
I really enjoy watching and interacting with nuthatches.
There was a separate photo post about nuthatches here when I visited them in the Ipswich River. At that time they were eating from my hand and sitting on my shoulder. Totally cool feeling of trust and bonding 🙂
It's really nice that they found time to visit us.