Russian Weightlifters at the Olympics: The First Gold Medal. The Last Gold Medal.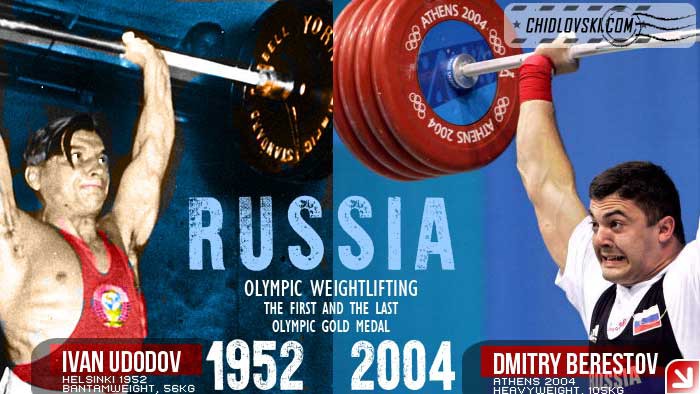 So, it's official.
No Russian weightlifters will be competing at the 2016 Summer Olympics in Rio.
For those who might be interested – here goes the fist and the last gold medals won by Russian athletes at the Olympics in weightlifting.
---
1952 Summer Olympics
Location: Helsinki, FIN
Weight Class: Bantamweight [56 kg]
Rank
Athlete
Results (kg)
1
Ivan UDODOV, Soviet Union
90 + 97.5OR+ 127.5OR = 315OR
2
Mahmoud NAMJOU, Iran
90 + 95+ 112.5 = 307.5
3
Ali MIRZAI, Iran
95 + 92.5+ 112.5 = 300
---