How Much Warm-Up Space Did the Oldtime Legends Need To Win?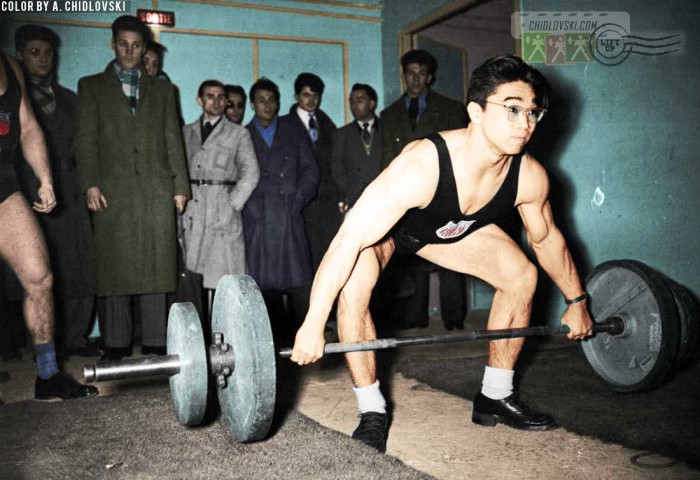 How much space? It didn't matter.
At least, looking at this photo of legendary Tommy Kono in the History in Color series, I seriously doubt that the matter of space or crowdedness really could have stopped him from reaching for the stars.
Pure determination to win!