Meet the Legend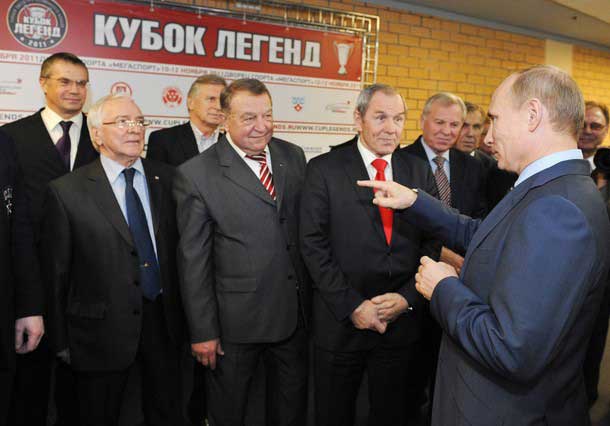 Lately, I've been talking a lot about the game of hockey.
It's always a pleasure to talk about it. But my thought keep going circles about the pictures from November 2011 where Vladimir Putin is practicing with the Soviet hockey legends.
On this photo, it looks like they (the legends) are happier then him (the legend) to be a part of the conversation. They are (left to right) A. Medvedev (KHL), Olympic champions V. Davydov, V. Lutchenko, V. Shadrin, V. Starshinov, B. Mayorov. They are very attentively listening to Vladimir Putin.
It's hard to say who enjoys it more – the champions listening to the directives of the Prime Minister Putin or Prime Minister Putin giving his directives to the hockey champs.
Meet the Legend! Which one?
Original in Russian
(January 2012)