Lift Up: Before and After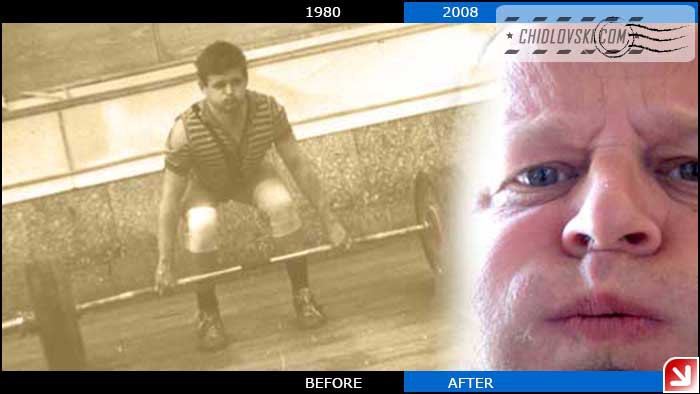 The Before and After series continues at Chidlovski Blog Chidlovski.
It's a blast from the past. Olympic weightlifting is a part of my story. Nowadays, it mostly about the history of this sport reflected in the on-going Lift Up project.
Back in the days, I was a competitive athlete for 7 years – mostly, on junior and college level. No breath taking world records here but a lot of passion and dedication. The personal best were 242 lbs (snatch) and 314 lbs (clean-and-lerk) in the 67.5 kilos class.
Just a blast from the past while cleaning up my photo archives.