New Kids On the Block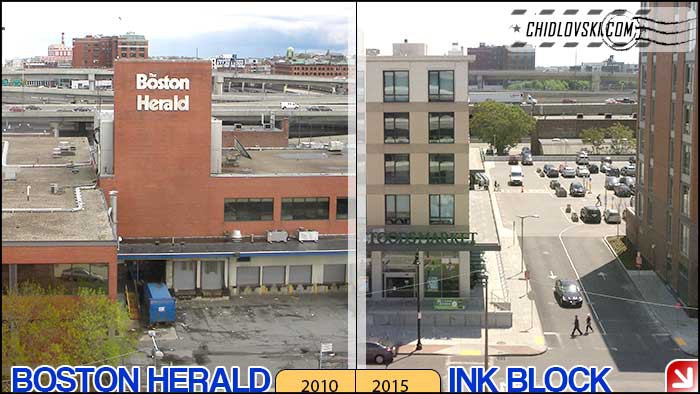 Boston is under construction all over.
Old buildings are going away. New ones take their places as if they were there for ever.
Here is a quick before and after comparison of the place in the South End. What used to be the Boston Herald newspaper is now a lovely residential INK Block area with the Whole Foods market place, apartments and shops to come.
New times. New looks. New feels.