Water Retreat on a Hot Afternoon
It's hot and humid here in Boston.
People try to stay away from the heat in the shadow areas, on the beach or in the air conditioned places.
Birds are no fools. They do the same. Except the AC part.
Here is a little puddle in the park alley. It became a water retreat for the local fellas from the Belle Isle Marsh.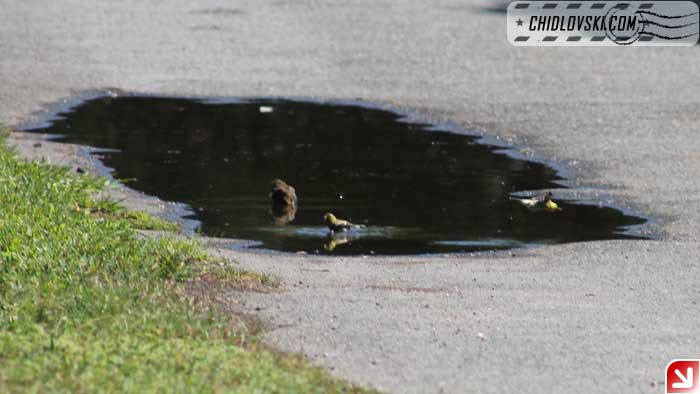 A sparrow and two jolly goldfinches are taking water bath.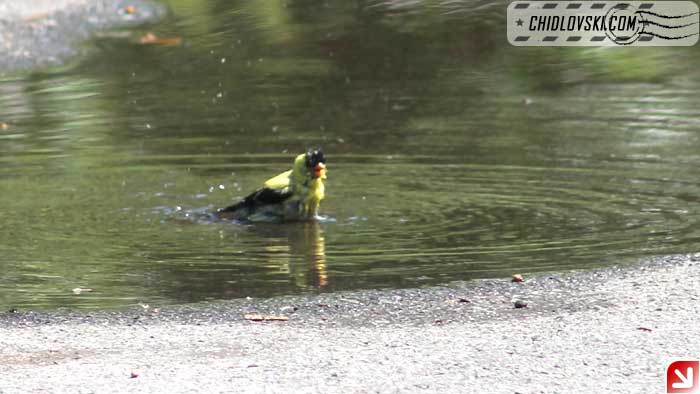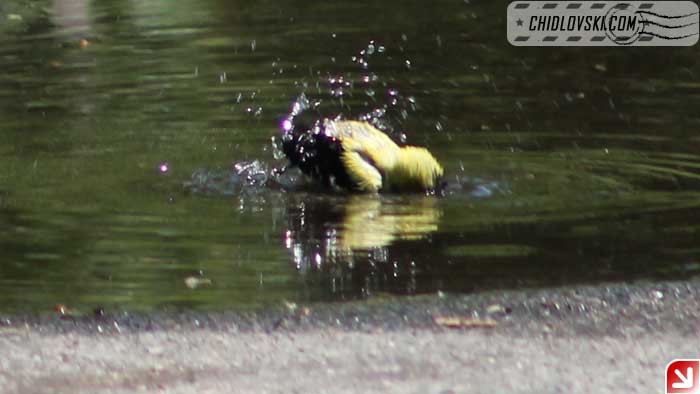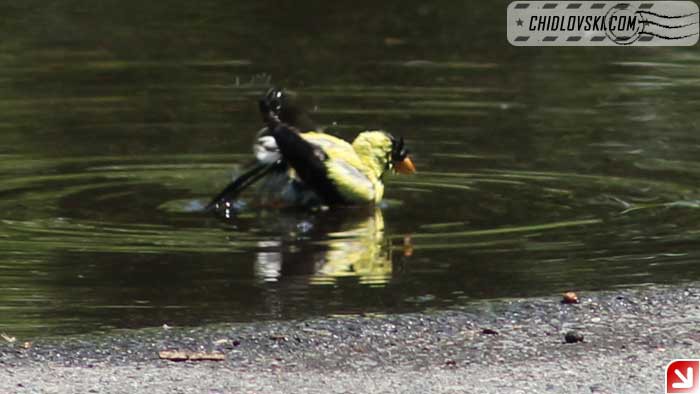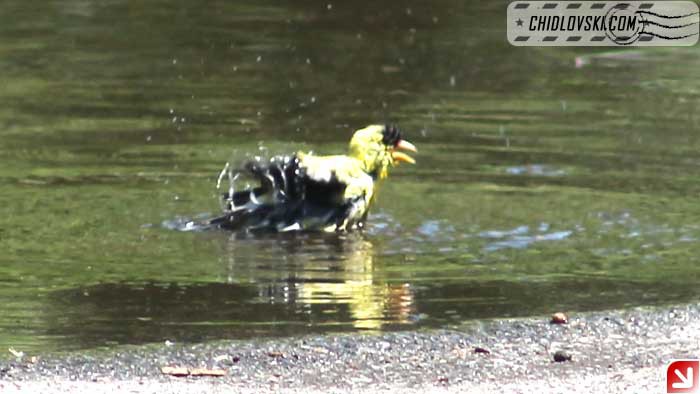 A little bit later the group of featherweights joins the Gray Catbird. He is more cautious appearing in open spaces and leaves soon.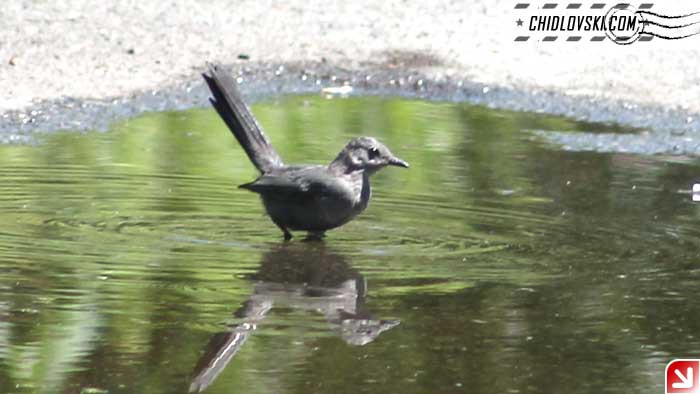 Two middleweight guys, local American Robins, slowly approach the desired water retreat.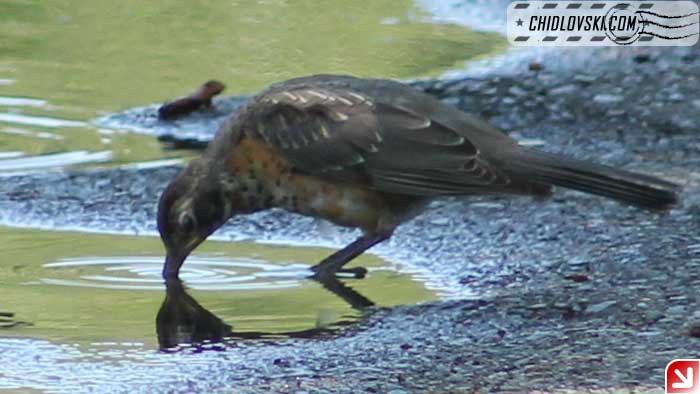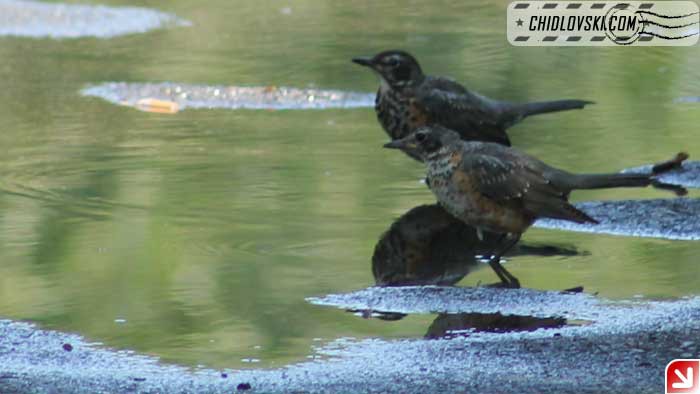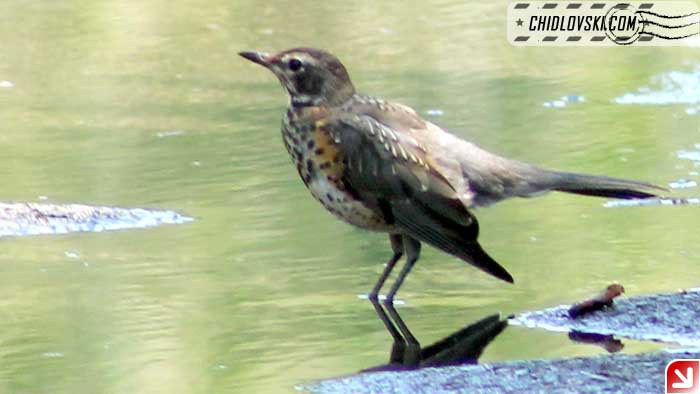 After estimating the safety of the area, one of them flies over to the little guys.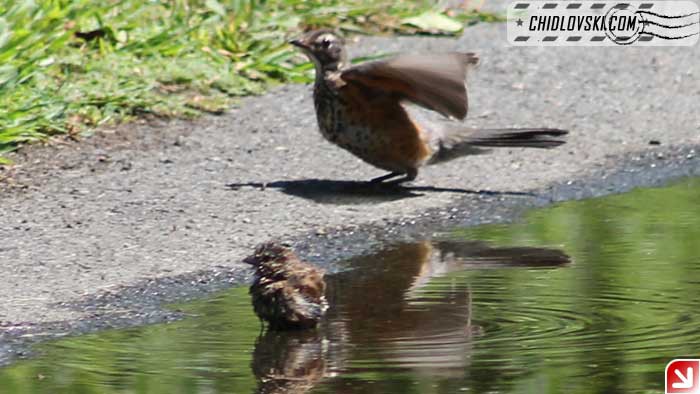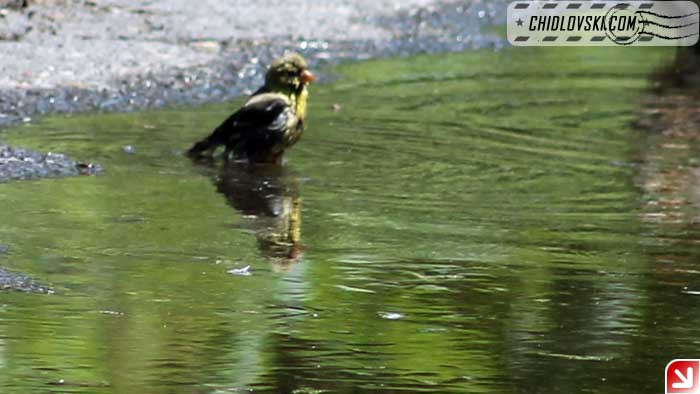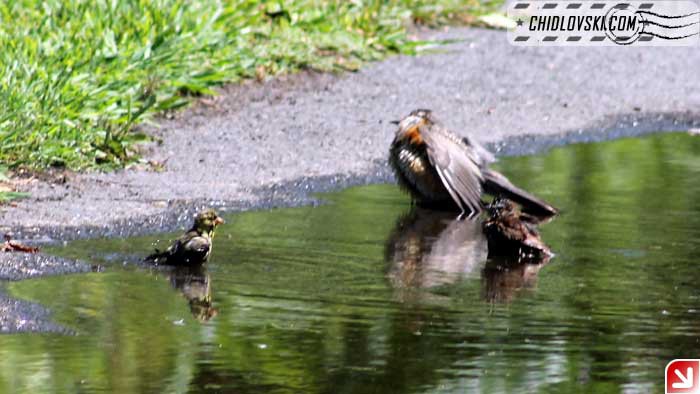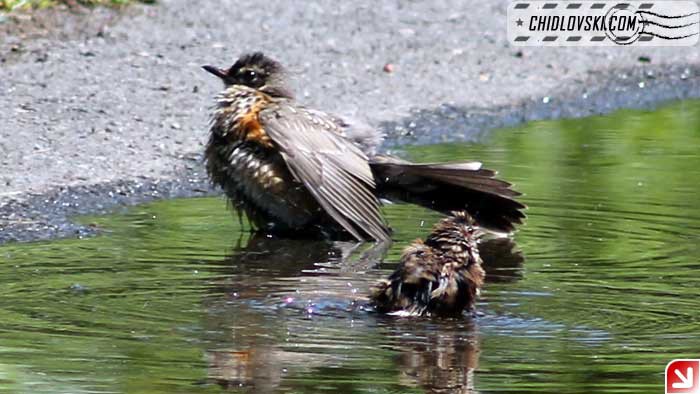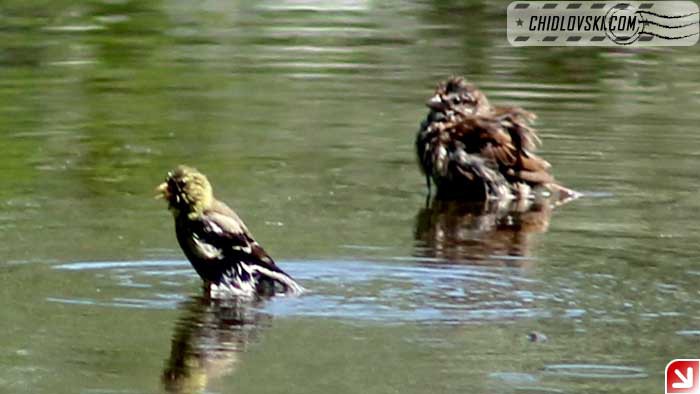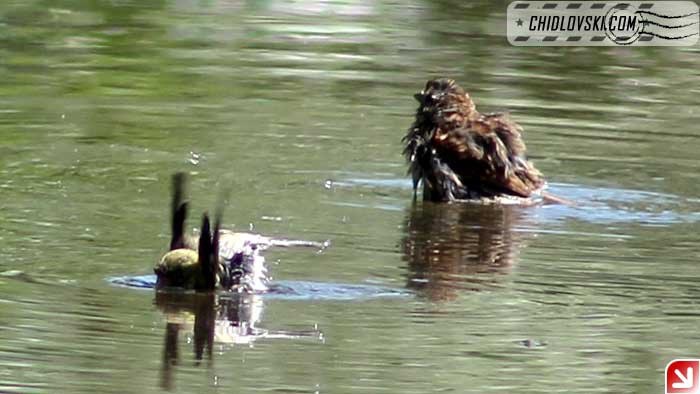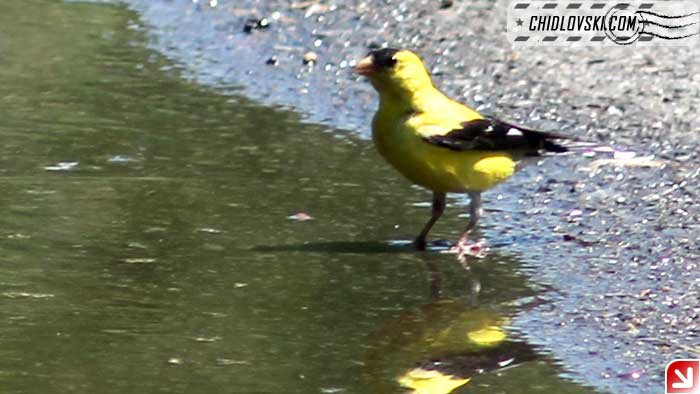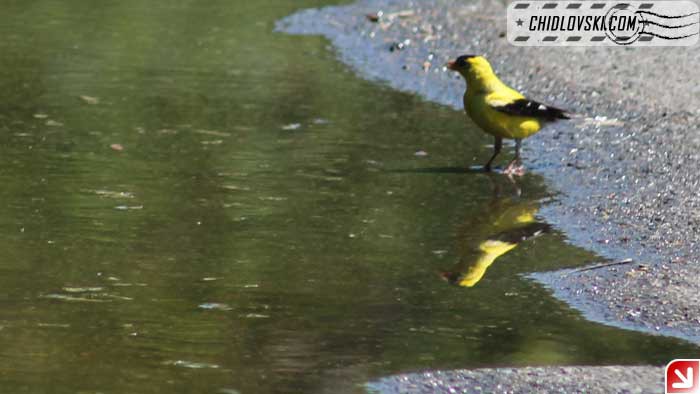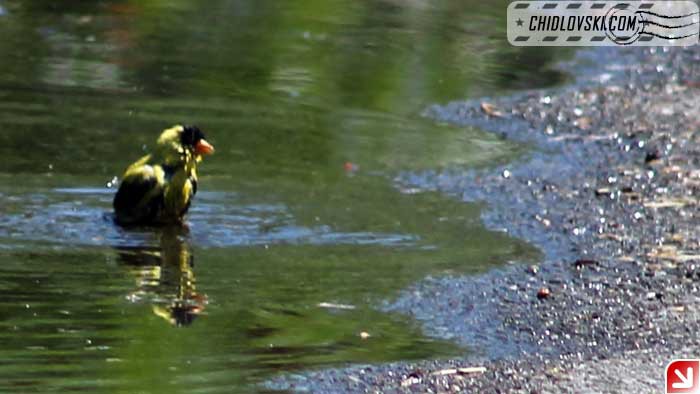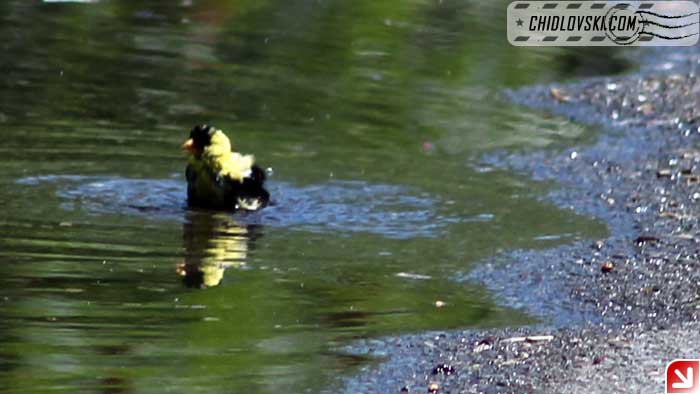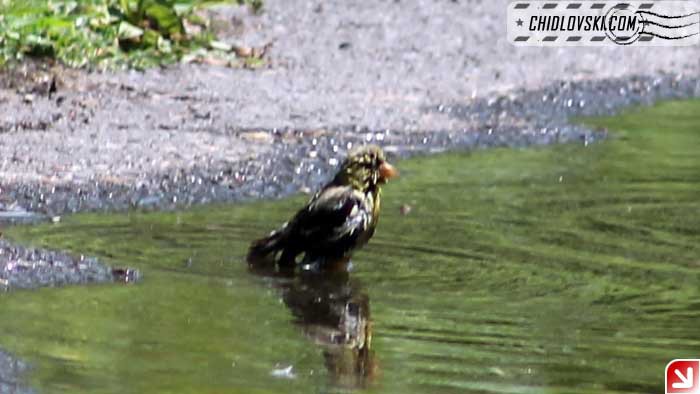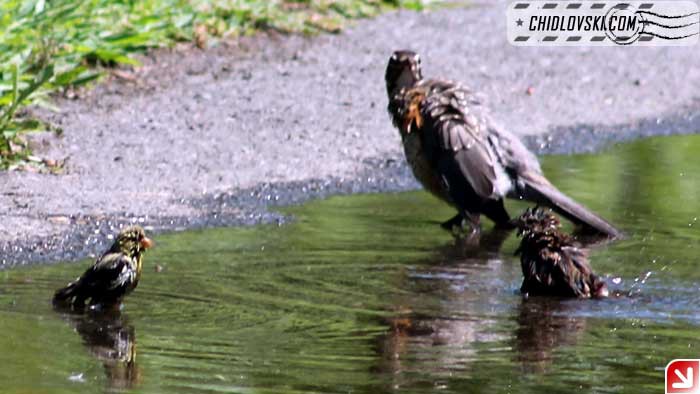 Suddenly, a bicycle appears in the end of alley.
All birds retreat to the safety of the trees.
Robin…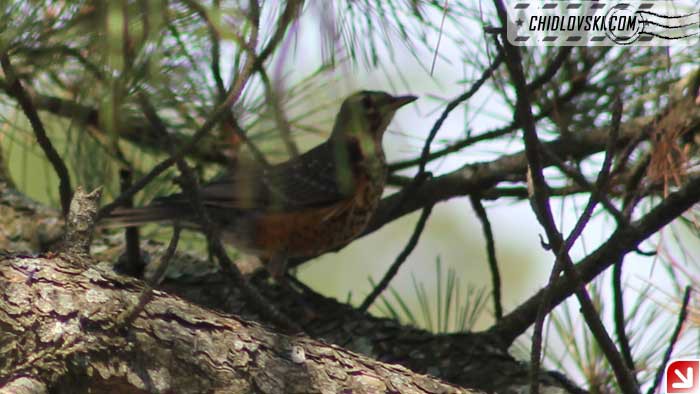 and Goldfinch.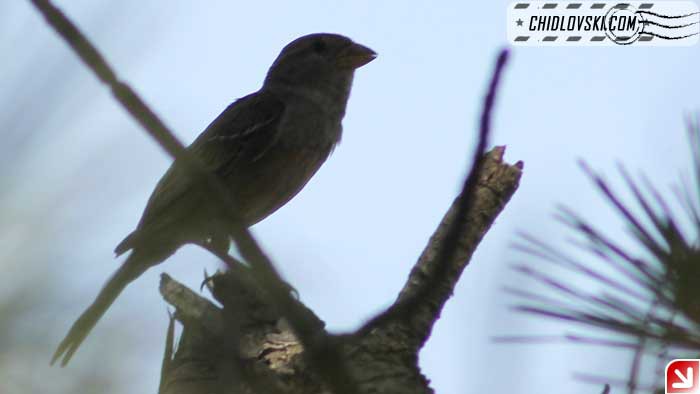 It's hot and humid here in Boston this afternoon.
Stay cool!