Kill-Jer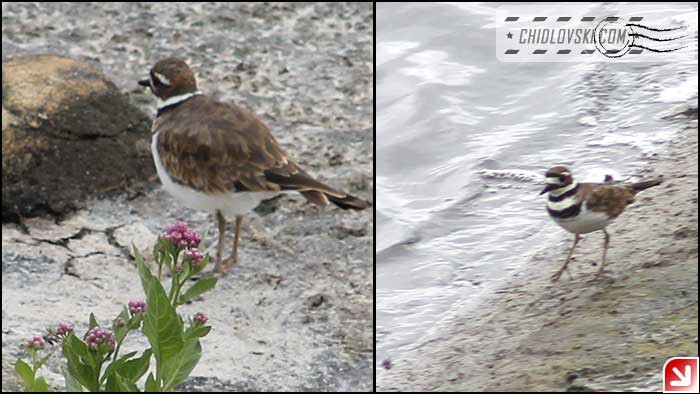 This is a Killdeer and he is new to Chidlovski Blog Chidlovski.
I met him during my trip to Plum Island where he was joyfully scouting the shoreline.
Killdeers are technically classified as  shorebird but they don't live at the shore.
Centuries ago, Killdeers were called as Chattering Plovers and Noisy Plovers. The noise they are making sounds like "Kill-Jer". Guess what? Now they are called Killdeers.
Killdeers are graceful plovers common to lawns, golf courses, athletic fields, and parking lots.
The pictures can be better but… Hopefully, better ones are coming soon. There is always room for improvement.