Cinco De Mayo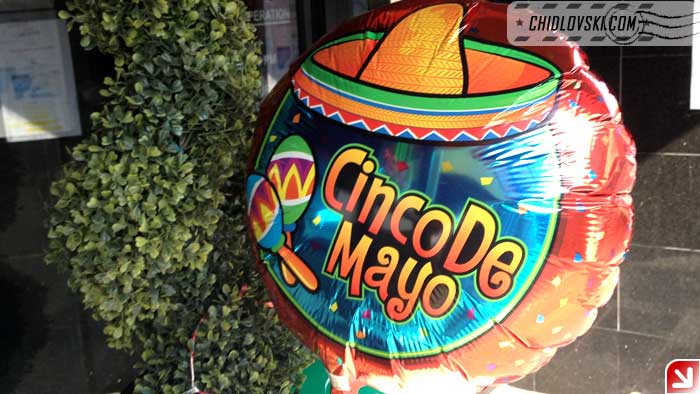 Last weekend our hometown celebrated the holiday called Cinco de Mayo ("fifth of May") celebrated in the USA and in Mexico.
In Mexico, it mostly happens in the state of Puebla where on May 5, 1862 Mexican army defeated French.
Needless to say, I've never heard of Mexicans living in our town or of growing Spanish speaking population in the town for this matter. We have about twenty pizza joints and only one Mexican restaurant La Siesta. About two weeks ago we had another Mexican food delivery place opened in the center.
This week we went to celebrate Mother's Day and our May birthdays. Guess where we went to? To La Siesta! 🙂
Happy Cinco De Mayo to all!