Frank Rothwell Celebrates His 85th Birthday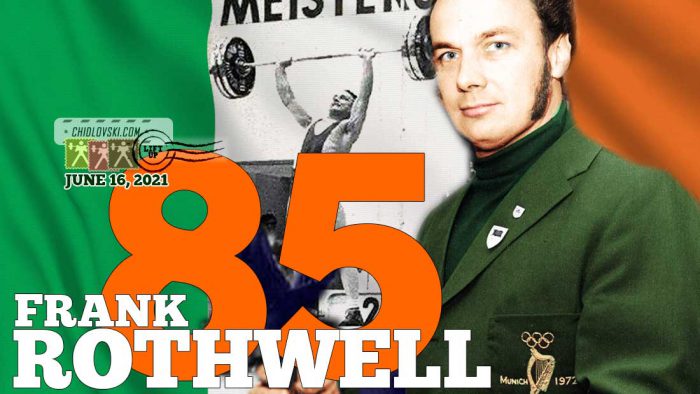 June 16, 2021 – Frank Rothwell, Olympian of weightlifting team Ireland in 1972, turned 85 today. Happy Birthday to a great Champion!
Frank Rothwell (born in 1936) is an Olympian who competed for Ireland at the 1972 Summer Olympics in Munich. He represented Ireland at the 1966 World Championship in East Berlin. At the time, he was a weightlifting contender and coach and now remains an active contributor to the Olympic weightlifting history research today.
On behalf of Lift Up project, I've contacted Frank and sent him our best Happy 85th Birthday wishes. Frank had a nice day with family and said hello to everybody! He continues to publish fascinating weightlifting videos at his YouTube channel.
Here is an amazing "My Olympic Journey" by Frank Rothwell.