Olympics in Tokyo: Hungarian Champions Choose the MALEV!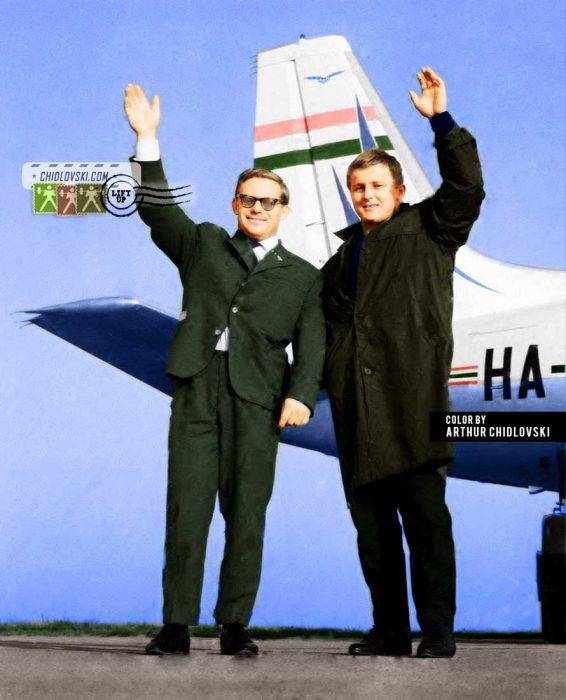 Budapest, Hungary, October 1964 –Hungarian Olympians, weightlifters Gyozo Veres (light heavyweight, left) and Arpad Nemessanyi (middle heavyweight) selected the MALÉV Hungarian Airlines (Magyar Légiközlekedési Vállalat) to travel to Tokyo for the 1964 Summer Olympics.
It was the second Olympics for Gyozo Veres and the first one for Arpad Nemessanyi. In Tokyo, Veres competed for Hungary in the 82.5kg class and won a bronze medal in total with 467.5kg (155+135+177.5) and an Olympic record in press lift. Nemessanyi took the 6th place in the 90kg class. His total was a 460kg (140+142.5+177.5) total.
Just some History in Color glimpses from the 1964 Olympics in Tokyo with a few weeks left before the Summer Olympics in Tokyo in 2021.