Tommy Kono in Budapest (1962)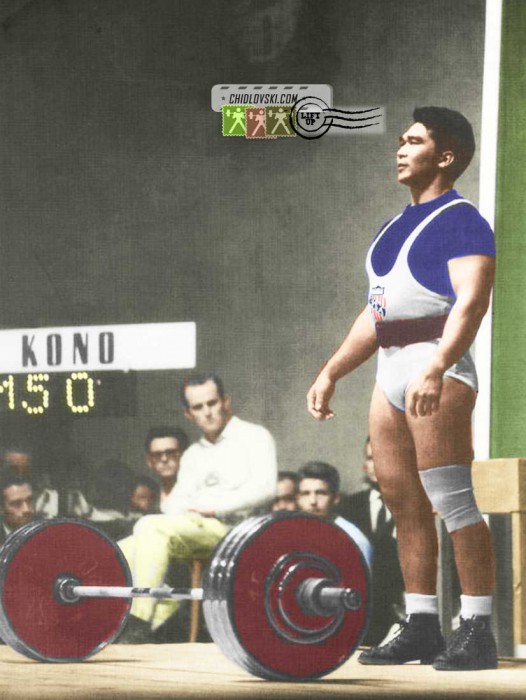 The History in Color series:
September 18, 1962 – Legendary Tommy Kono of the Team USA competes in the 82.5kg weight class at the 1962 World Championship in Budapest, Hungary.
Kono is getting ready to lift 150kg in his 3rd attempt in the press.
By the end of the day, Tommy Kono will win the silver medal. It was his last medal won at the World championships.
In his career, Tommy Kono won two Summer Olympics and six World championships.