Medvedev and Yenaldiev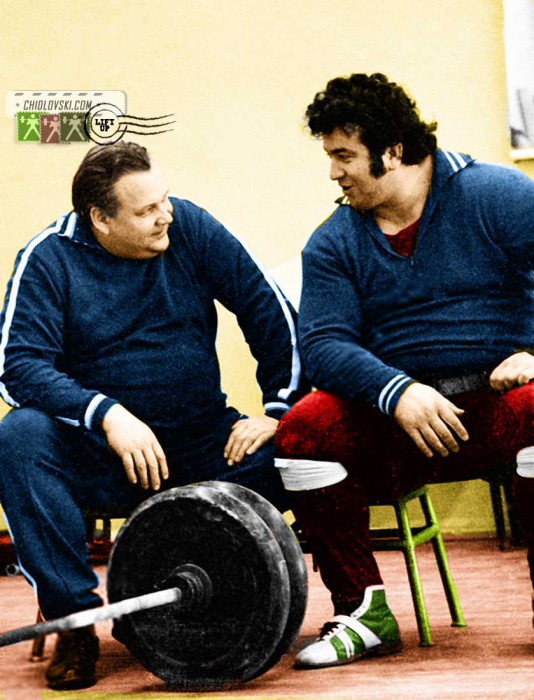 The Lift Up:History in Color series:
The head coach of Team CCCP Weightlifting Alexey Medvedev is discussing the training plan with the super heavyweight candidate to Team CCCP Aslanbek Yenaldiev.
Medvedev was an ex-super heavyweight champion himself in the 1950s. He definitely has plenty to share with Yenaldiev who was a back-up lifter of legendary Vasily Alexeev on many international encounters in the 1970s.
Save
Save