Split Style Classics in 1954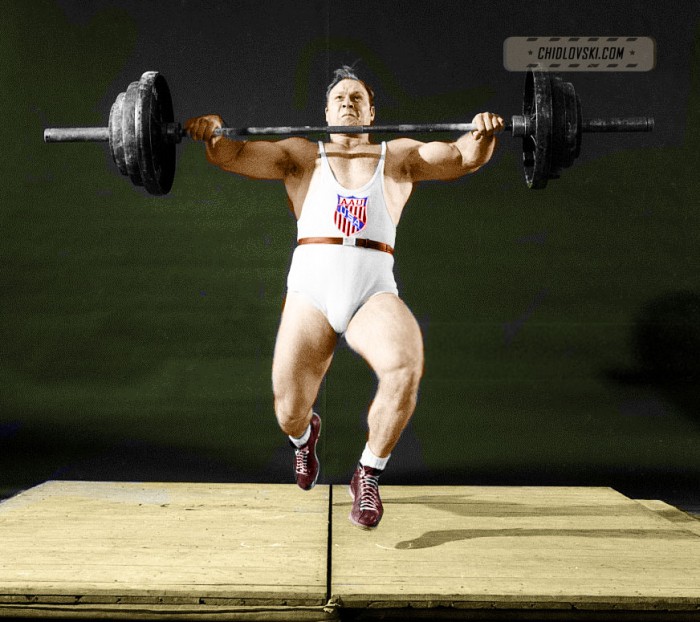 Very few athletes nowadays perform the snatch lifts using split style.
Here is a digitally enhanced photo of Norbert Schemansky (USA) doing split style snatch.
The original photo session took place in Detroit, MI in October 1954.There were plenty of split style weightlifters at the time and Schemansky was one of them.
The photo enhancement was done by me for the Lift Up project.
Review of oldtime techniques is available here. It discusses this almost forgotten lift type and showcases the split style executed by two legends of Olympic weightlifting in the 1960s – split clean by Waldemar Baszanowski (Poland) at the 1966 World Championship in East Berlin and split snatch by Norbert Schemansky (USA) at the 1962 World Championship in Budapest.