In the Snow Again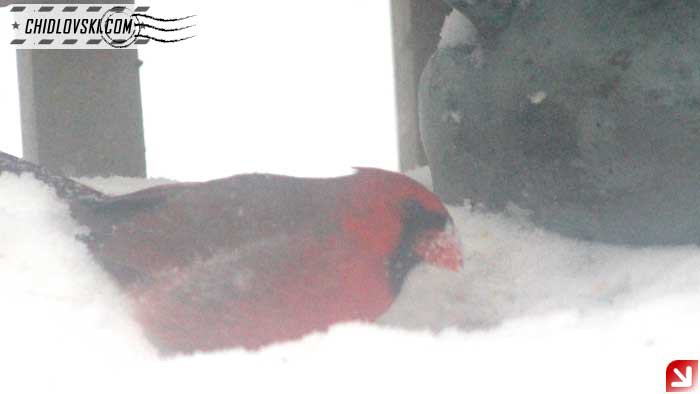 As a follow up to our story about the visit of Northern Cardinals couple, here i a sight of Mr. Cardinal enjoying his dinner in the snow.
It was turning dark in the backyard and enough light for sharp photos.
"Who cares about the pics?" said Mr. Cardinal. "Just keep the delicious food coming!"
Yes, sir Cardinal!