Panorama of Boston With Its Watch Bird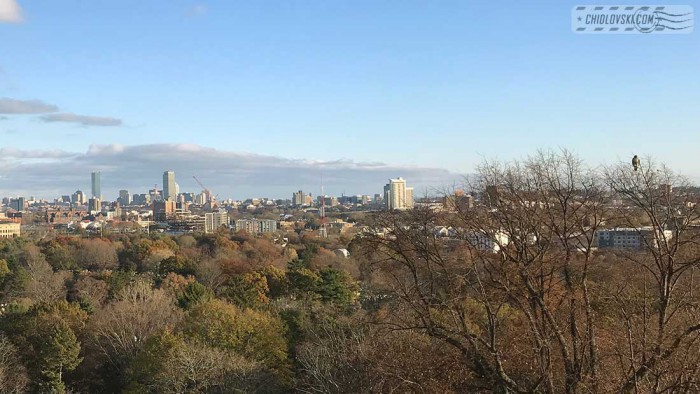 This panoramic view of Boston with a watch bird was taken from the Mount Auburn Tower in Cambridge, MA.
The watch bird observing the town can be seen on the right. It is a Cooper's hawk fella that was keeping his yellow eye on the city and photographers like me making photos of his area.