Kaarlo Kangasniemi (Finland) Wins a Gold Medal in the Press Lift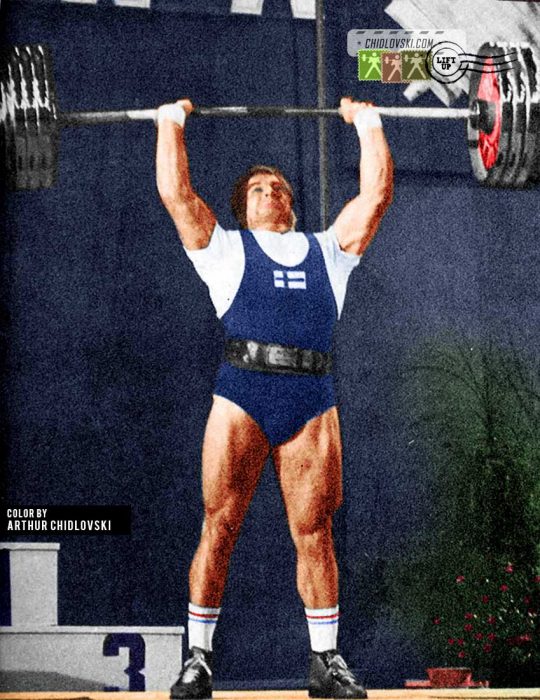 September 26, 1969, Warsaw, Poland – Champion of the 1968 Summer Olympics, middle heavyweight Kaarlo Kangasniemi of Finland wins a gold medal in the press program at the 1969 World Championships in Warsaw.
In 1969, the IWF began for the first time to award official medals for winning in individual lift types. Kangasniemi received the first World gold medal in the 90kg class for the press (175kg) and won a World title in total with 515kg (175+150+190). He also won silver medals in the snatch and cj lifting.