Jouni Grönman (Finland)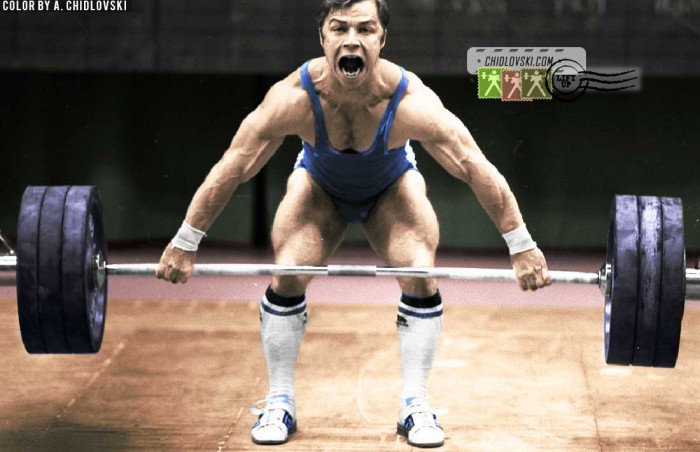 History in Color: Famous Finnish lightweight Jouni Grönman performs a snatch lift.
Olympic weightlifting of Finland produced three medalists of the Summer Olympics. Jouni Grönman is one of these distinguished athletes. He won bronze medal in the at the 1984 Summer Olympics in Los Angeles. He also was a European vice champion in 1984.
Jouni Grönman (b. 1962) had a long and impressive career on the competition platform. He was a 4-time Olympian. Besides the 1984 Olympics, he competed for Finland at the Summer Olympics in 1988, 1992 and 1996.
His best total was 320kg. He reached this results in 1987 in Reims and that put him in the top 50 lightweights of the 20th Century.
Grönman competed for Pori, Finland and won 15 Finnish titles and 5 Nordic titles.