World Record by Yury Kozin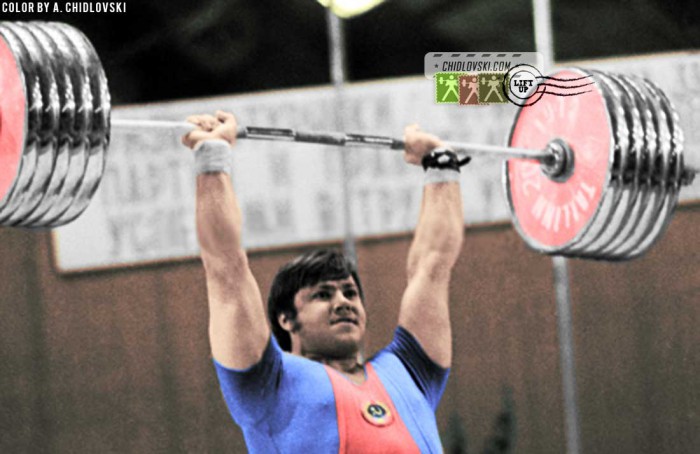 April 14, 1972, Tallinn, Estonia – Yury Kozin of the Dynamo Moscow, Russia presses 208kg and sets a world record in the 110kg class at the 1972 USSR Championship in Tallinn.
Yury Kozin (b. 1948) was a World champion (1971), USSR Championship and Spartakiade gold medalist and world record holder.
His forte was the press lift. Kozin set 6 world records. 5 of them were in the Olympic press.
It was Yury Kozin who pressed the eternal world record of 213.5kg in the heavyweight class.
The press lift was eliminated in 1972 and no records were set afterwards.