Blue Jay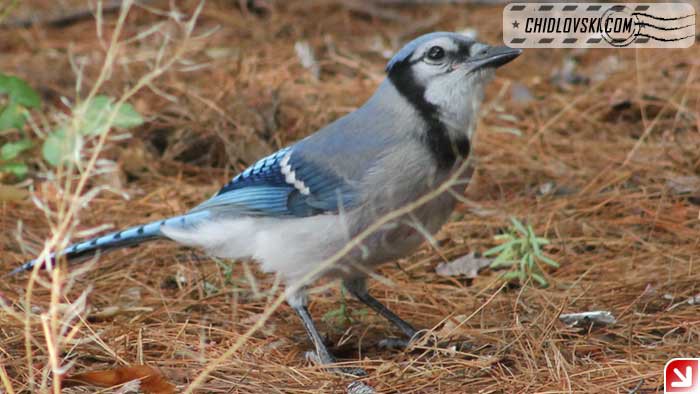 Blue Jays are common songbirds in our area. They have a perky crest and blue, white and gray plumage.
Blue Jays are known to be intelligent and live in a complex social groups with tight family lives.
What else? They love acorns.
Armed with all encyclopedic knowledge about Blue Jays, I have to admit that this is a world wide web premiere of blue jays photography at Chidlovski Blog Chidlovski.
I was in Woburn when I stumbled into a group of fancy blue and white and gray fellas exchanging loud and short chant like phrases. They looked familiar to me. At first, I thought it was a support group of some Scandinavian hockey team. It sounded odd – why would some finnish sport fans come to support Team Suomi in Woburn, MA in mid July. Totally surrealistic idea!
Then, I realised that they were local guys. Local blue jays! I made a few pics with them.
They cheered me up and said hello to all our readers!