Helmut Balderis and Bob Gainey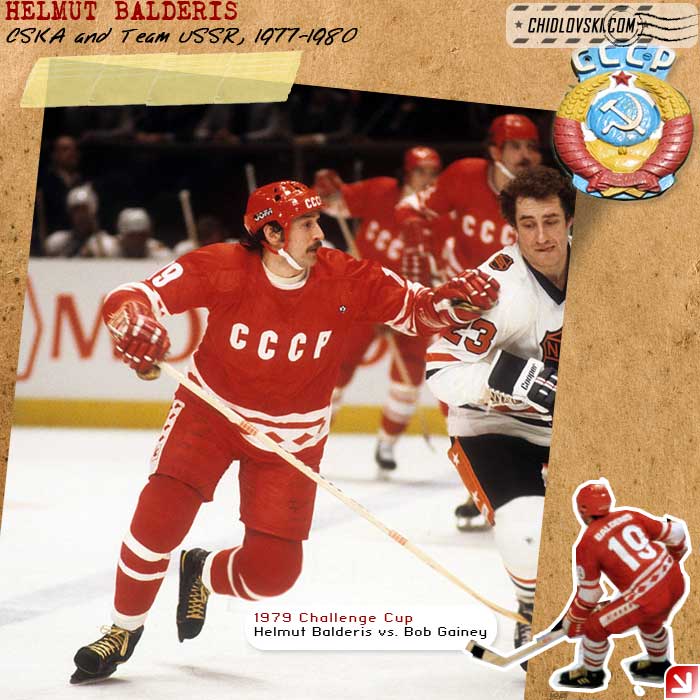 Balderisomania continues at Chidlovski Blog Chidlovski…
Helmut Balderis plays versus Bob Gainey at the 1979 Challenge Cup in NYC, New York in February 1979.
One of the most impressive offensive forwards in the world vs. one of the best defensive forwards of all times… Team USSR vs. All NHL Stars of the World… The Soviets won this 3-game tournament this time (2-4, 5-4, 6-0).
As a side note, the Soviet players of the 1970s paved the road to the NHL for Russian players today.
Interestingly enough, very few Russians played Bob Gainey's 2-way style. Who would you name as a sound 2-way forwards among the Russian NHLers? Off the top of my head, I'd say Sergey Fedorov, Pavel Datsyuk, Igor Larionov and, perhaps, Nikita Kucherov among players of younger generation.
Just a blast from the past…