Who's Flying to Donetsk Now, Anyway?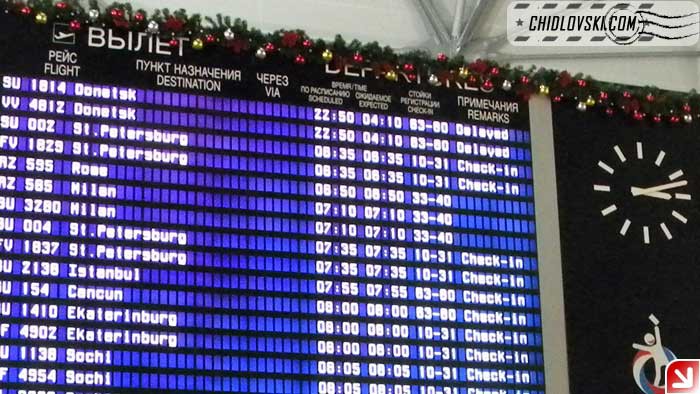 Sheremetyevo Airport in Moscow, Russia. 3:12 AM.
I am flying back to USA via Rome, Italy.
I took a cab to get to the airport and had a casual chit-chat with Moscow cabbie.
"The traffic is atrocious in Moscow, " says a friendly driver. "You've got to plan ahead. We'll be OK. At night, no cars on the road."
There is no melodramatic sound score playing in the background. It ain't a movie.
It's so casual as if I never left the town. As if there were no 20+ years in America.
We arrive to my terminal way before registration begins.
I look at the Departure listings on the big display.
A few lines above my flight to Rome, it says:
"1814… Donetsk…  4:10 AM"
This a photo from December 2012.
Who's flying to Donetsk now, anyway?