Birds of Florida: Red-Bellied Woodpecker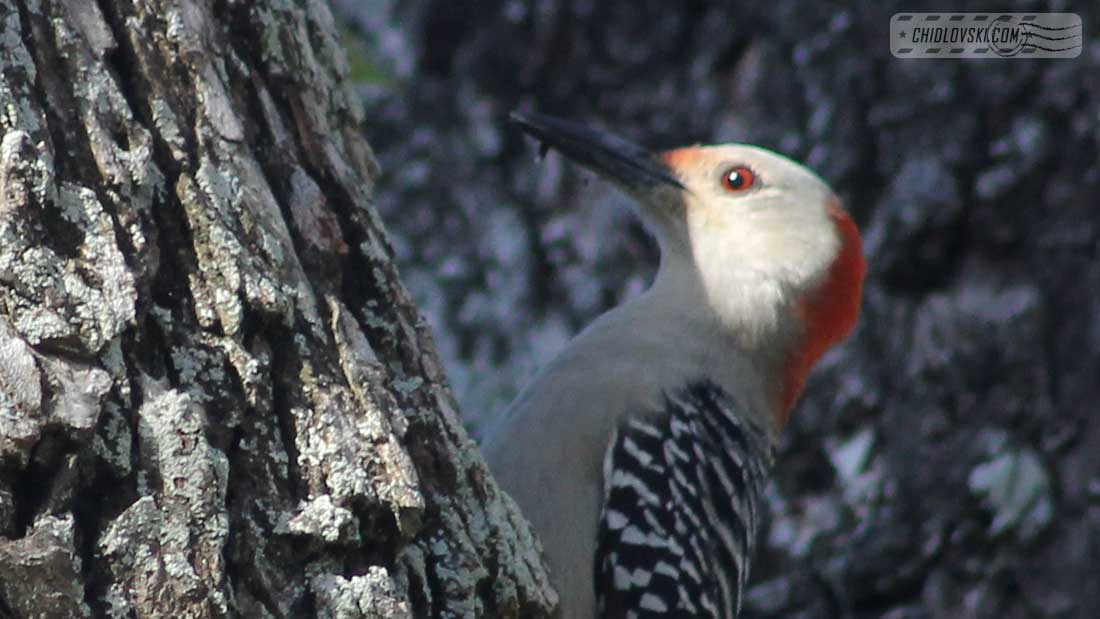 As seen today in Ponte Vedra, Florida.
It's a debut of the red-bellied woodpeckers – we didn't have their photos in our Birds' Photography at the Chidlovski Blog Chidlovski.
This one is a lady Red-Bellied Woodpecker who woke us up on the first day of the year while hammering the trees with a jolly cheer:
– Everybody up! It's 2020 here!