Dream Team 1979-89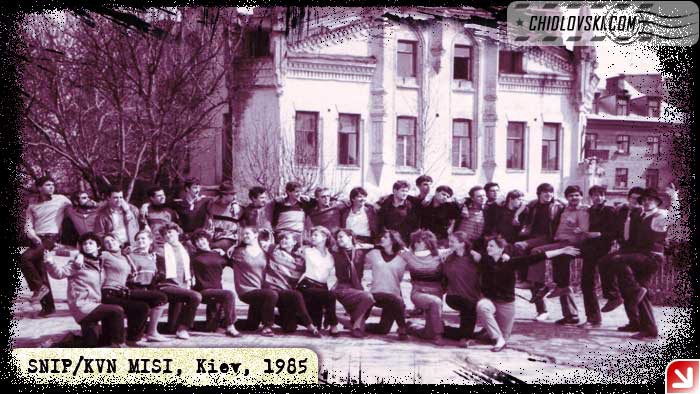 This is a big time Dream Team for me.
We were together for over ten years. We wrote comedy routines, performed them and were the happiest and most talented bunch all around. It seemed that we could do anything at the time!
Formerly known as the SNIP Theater, it later became the famous KVN MISI.  We played in the first game of the first season of TV KVN in 1986 when the show was brought back to broadcasting after a 14 years long interruption. After that, it became known as the Panopticum Theater.
Oh, well. Really, a blast from the past.