Harold Toshiyuki Sakata (USA)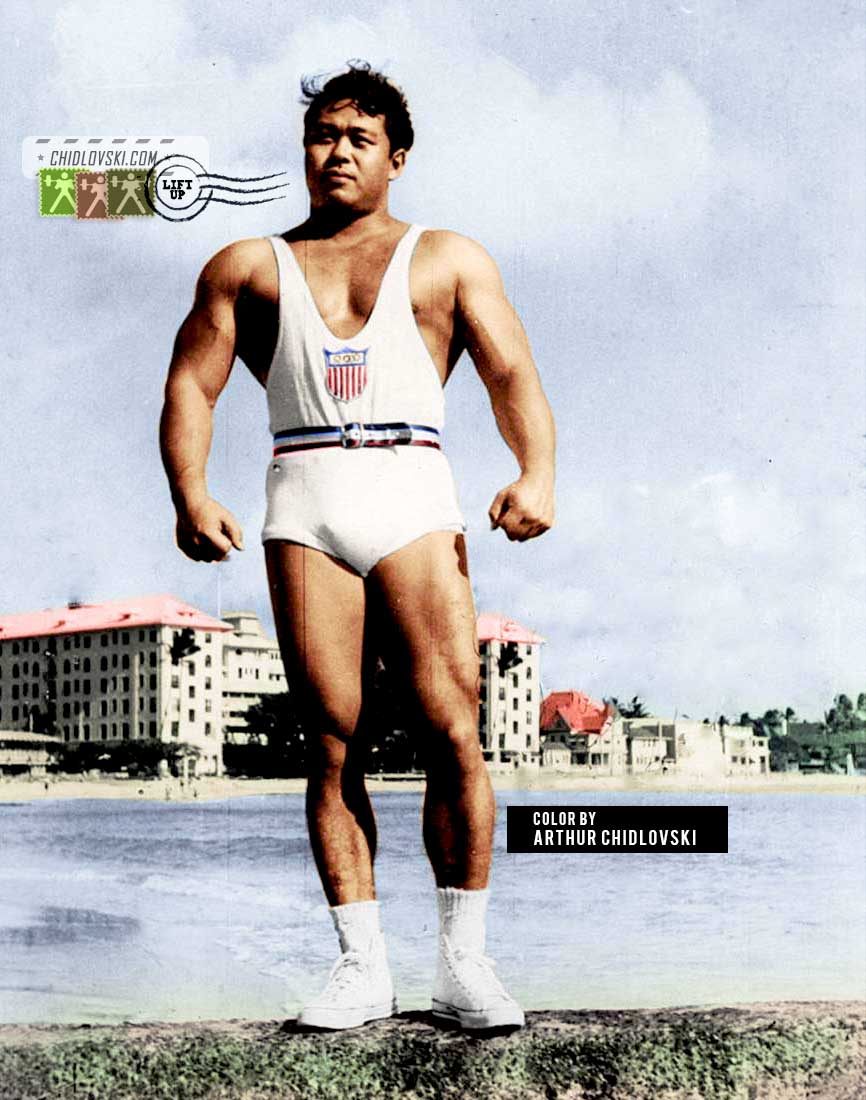 For the most of the world, he is known as Oddjob from the Goldfinger (1964), one of the classics of the James Bond movies. In his life outside the James Bond movies, Harold Sakata (1920-1982) was a distinguished U.S. Olympic weightlifter and an Olympic vice champion in the light heavyweight.
Born as Toshiyuki Sakata in Holualoa, HI, USA, he moved to the U.S. mainland and became known as Harold Sakata. He served in the United States Army during World War II. In his youth days, he was training hard in weightlifting.
After winning a bronze (1947) and a silver (1948) medals at the AAU U.S. National Championships, Sakata was selected to represent his country in the international competitions. At the 1947 World Championships in Philadelphia, Sakata won the 4th place in the light heavyweight class. He actually showed the 3rd result in total with 367.5kg bur lost the bronze medal by bodyweight to Juhani Vellamo of Finland.
The next year, at the 1948 Summer Olympics in London, 28-year old Harold Sakata of USA finished second to his teammate Stanley Stanczyk in the 82.5kg class with 380kg in total (110+117.5+152.5) and won a silver Olympic medal.