Happy Birthday to Helmut Balderis: The Greatest Hockey Magician Turns 65!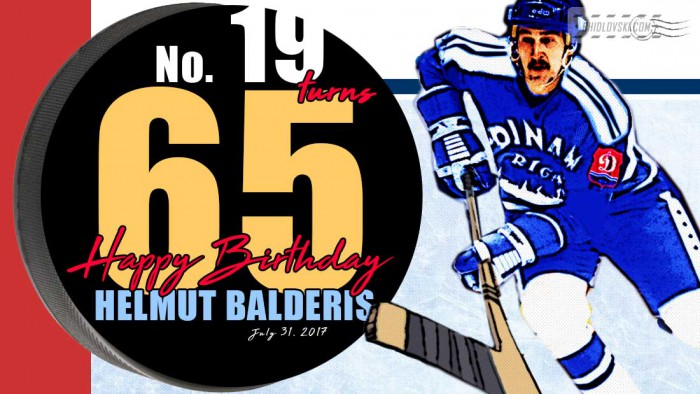 Happy Birthday to Helmut Balderis!
The greatest hockey magician of all times, nations and leagues around the world turns 65 on July 31!
It was a pure joy to watch him playing when we were kids!..
And it's a pure joy to remember him playing when we are no longer kids and Balderis no longer fascinates the hockey fans with his huge gift on the ice.
His speed and grace of skating and puck handling had this unmatched magic.
The goals he scored made me feel that I am witnessing an artistry on the ice.
It was always a masterpiece.
Always these breath-taking moves on the ice.
A combination of slick craftsmanship and completely unpredictable improvisation.
Left… Right… Catch me if you can!
Left… Right… Goal!
How did he do it?
Do you know it?
I don't.
Only Balderis knows.
Pure magic!
Happy Birthday to Helmut Balderis! Thank you for the memorable hockey moments that you gave us!
All Baderisomaniacs around the world will be celebrating the Anniversary 65 and then go on celebrating many more anniversaries to come.
And if anyone is lost and still wondering about the hockey magician Balderis or simply wants to say congrats, stop by Chidlovski Blog Chidlovski because…
---