Leonid Zhabotinsky (USSR): The Strongest Cameraman in the World in the 1960s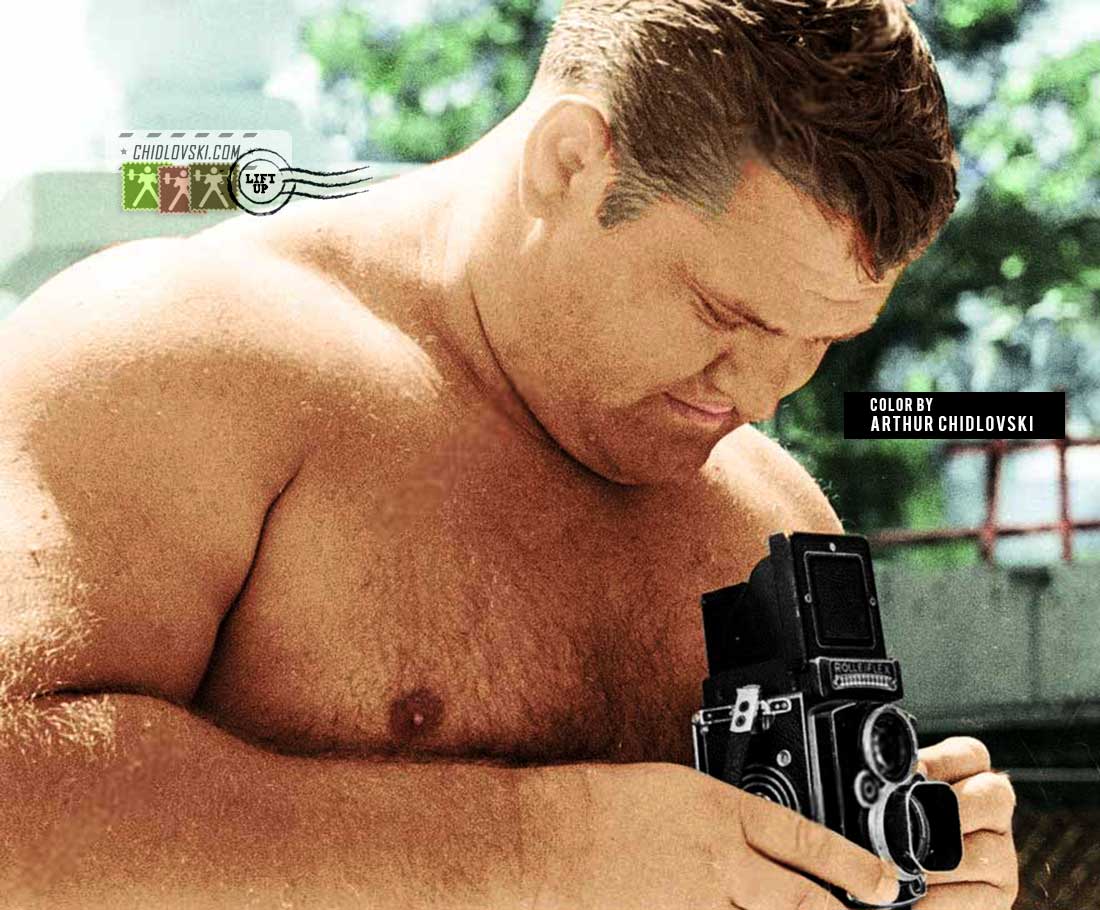 The original b/w photo was taken in 1968. Two-time Olympic champion in the super heavyweight, Leonid  Zhabotinsky of Zaporozhye, Ukraine is having a good time with a film camera.
Leonid Zhabotinsky (1938-2016) was a super heavyweight champion from Zaporozhye, Ukraine. He was holding the title of the "world's strongest man" in the 1960's when he won two Olympic gold medals in the super heavyweight division in Tokyo (1964) and Mexico City (1968).