CrossFit 1955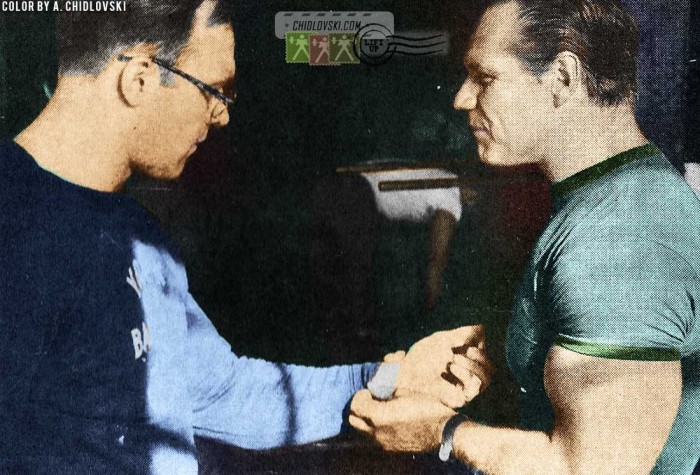 CrossFit 1955? There was no CrossFit in 1955.
Of course, not. It's just a humorous way to bring attention to the legends of Olympic weightlifting who had an essential influence on the strength aspect of the growing CrossFit movement around the world.
The original black-and-white photo was made 45 years before the CrossFit was founded in Santa Cruz, CA in 2000. The History in Color cover features 4x Olympian, legendary Olympic champion Norbert Schemansky (left) and U.S. Olympian of 1936, legendary bodybuilder and Olympic weightlifter John Grimek during the training session in the York Barbell Club in York, PA in 1955.