Got Biceps? Phil Grippaldi Turned 75!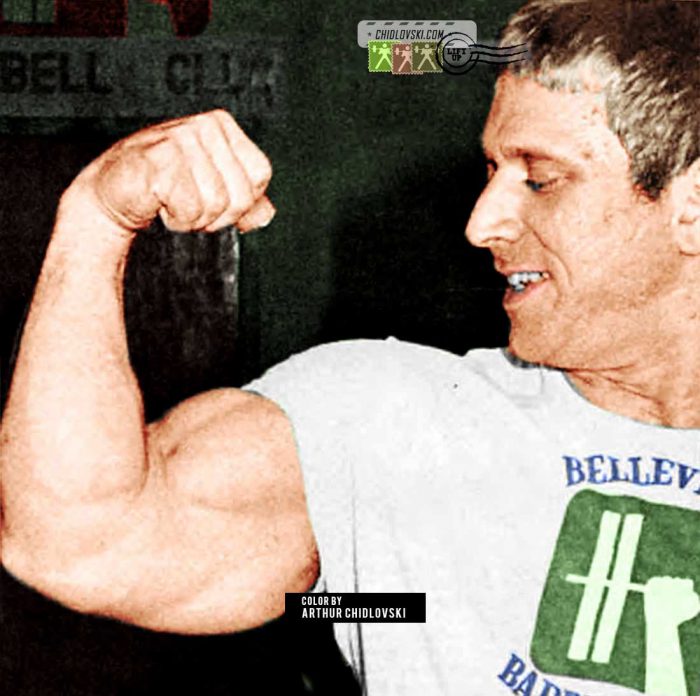 History in Color:
September 27, 2021 – One of the most talented and popular U.S. Olympic weightlifters in the 1970s, 3x Olympian, Phil Grippaldi turned 75!
Phil Grippaldi competed in the 90kg weight class and had an impressive look of a bodybuilder and strength of an Olympic weightlifter. Grippaldi grew up in New Jersey. When he was a kid, he was introduced into bodybuilding routines by one of his neighbors. At 16, little Phil was 5'5″ and had a 19″ biceps.
Grippaldi's coaches in weightlifting were Butch Toth of the Keasbey Eagles weightlifting club and Michael Huszka of the Magnificent Seven (legendary Team Hungary Weightlifting of 1960s)
Phil Grippaldi managed to win 6 titles at the USA National championships (1967, 1968, 1970, 1973, 1974, 1977), won 3 Pan American Games (1967, 1971, 1975) and competed for Team USA Weightlifting at three Olympics. He took the 7th place in Mexico City in 1968 and the 4th place in Munich in 1972.
Happy Birthday, Champ!