Pete George Wins the Snatch Competition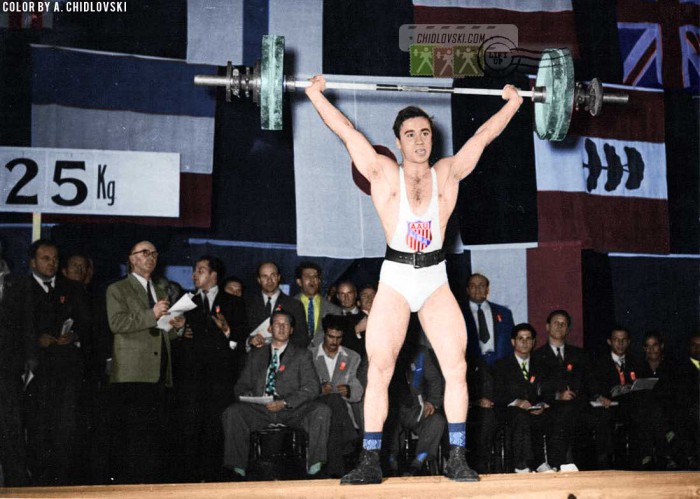 History in Color:
October 14, 1950 – Peter George of Team USA snatches the top result (125kg) for the middleweights at the 1950 World Championship in Paris, France.
Peter won both the snatch and clean-and-jerk programs but still earned only a silver medal. The title was won by legendary Khadr El Touni of Egypt due to 17.5kg lead in the press lift. Vladimir Pushkarev of Team USSR was the 3rd in the middleweight.