Jouko Leppa of Finland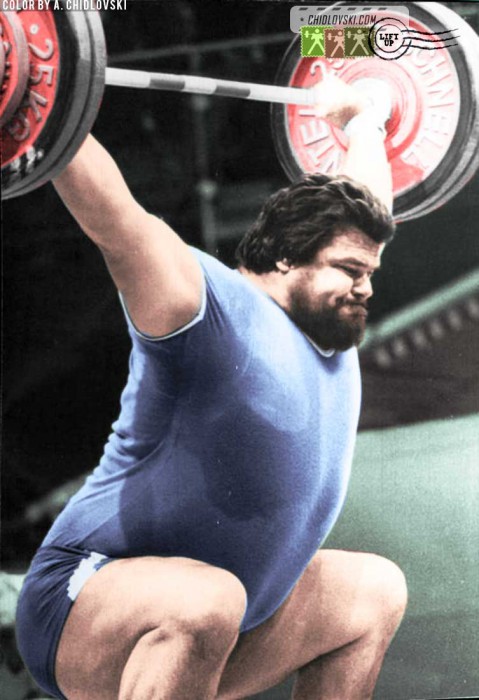 Weightlifting History in Color:
September 25, 1977, Stuttgart, Germany – One of the memorable super heavyweights of the 1970s, Jouko Leppa of Heinola, Finland competes in the snatch program of the 1977 World Championship in  Stuttgart, Germany.
With his impressive body size (188cm/159kg – 6-2/350lbs), Leppa was definitely a noticeable figure in the super heavyweight competitions.
Jouko Leppa (b. 1943) competed for Team Finland at three Summer Olympics – in Munich (1972), Montreal (1976) and Moscow (1980). His best placing was at the 1972 Olympics where he showed the 3rd result in total (572.5kg) but lost the bronze medal to Gerd Bonk due to being heavier on his bodyweight.
Leppa was a member of prestigious Club 500 with his best 572.5kg total shown at the Olympics in Munich in September 1972. After eliminaton of the press in 1972, Leppa's personal best total was 387.5kg (165+222.5) in 1975.
On the national level, Jouko was a 3x Finnish Champion (1972, 1974, 1975) and 2x vice champion (1971, 1973).
His nickname was Pohjolan Othello.  I roughly translated it as Othello of the North but still wonder if it is correct and about the origins if the colorful nickname.
At the 1977 World Championship, shown on the cover photo, Jouko Leppa won the 8th place in the 110+kg with the 365kg total (155+210).