Vaclav Psenicka and Jaroslav Skobla (Czechoslovakia)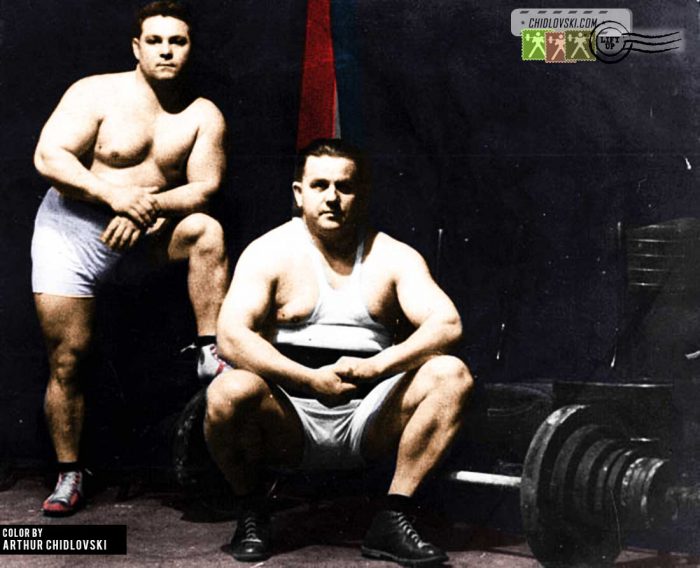 Early Olympians of Czechoslovakia, Vaclav Psenicka Sr. (left) and Jaroslav Skobla in 1932.
Vaclav Psenicka (1906-1961) competed in three Olympics (1928, 1932, 1936). He won silver medals in Los Angeles (1932) and in Berlin (1936) and took the 4th place in Amsterdam (1928).
Jaroslav Skobla (1899-1959) also competed in the weightlifting program of three Olympics (1924, 1928, 1932). He won the gold medal in 1932, bronze medal in 1928 and was the 8th in 1924.
From the History in Color series at Chidlovski Blog Chidlovski.