Frank Rothwell (Ireland): Pressing Heavy in Ireland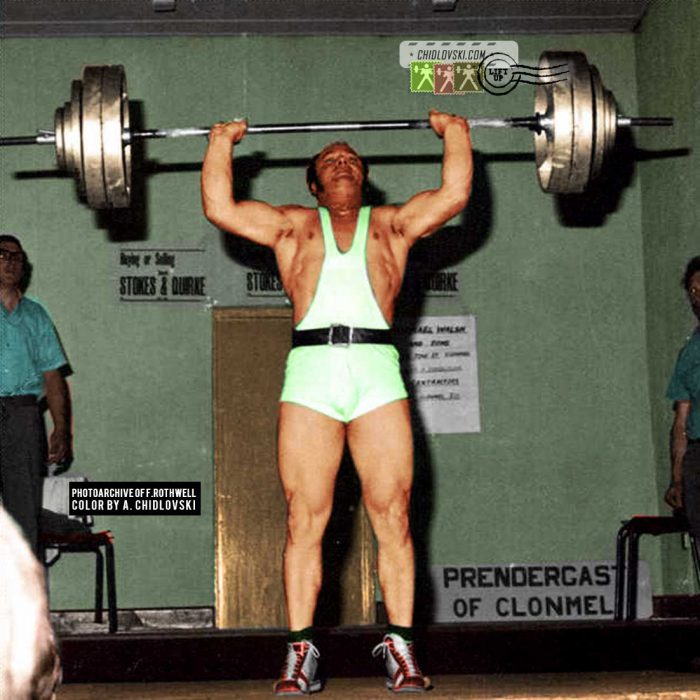 The History in Color cover photo of this article depicts one of the Ireland's all-time best weightlifters, Frank Rothwell performing a 145kg press lift at the Collins Hall in his hometown, Clonmel (Ireland) in the 1970s.
Frank Rothwell (born in 1936) competed at the 1966 World Championship in East Berlin and at the 1972 Summer Olympics in Munich. He was a weightlifting contender, brilliant coach and he remains an active contributor to the Olympic weightlifting history research today. For many years, he maintains My Story: Frank Rothwell's Weightlifting Life website and his megahit channel @YouTube with tons of weightlifting videos.
Frank Rothwell is a friend and always provided a priceless input to the Lift Up project since the project was launched back in the late 1990s.
Today, Frank celebrates his 83rd Birthday and we wish the best to the Champion!