Kutsenko in Paris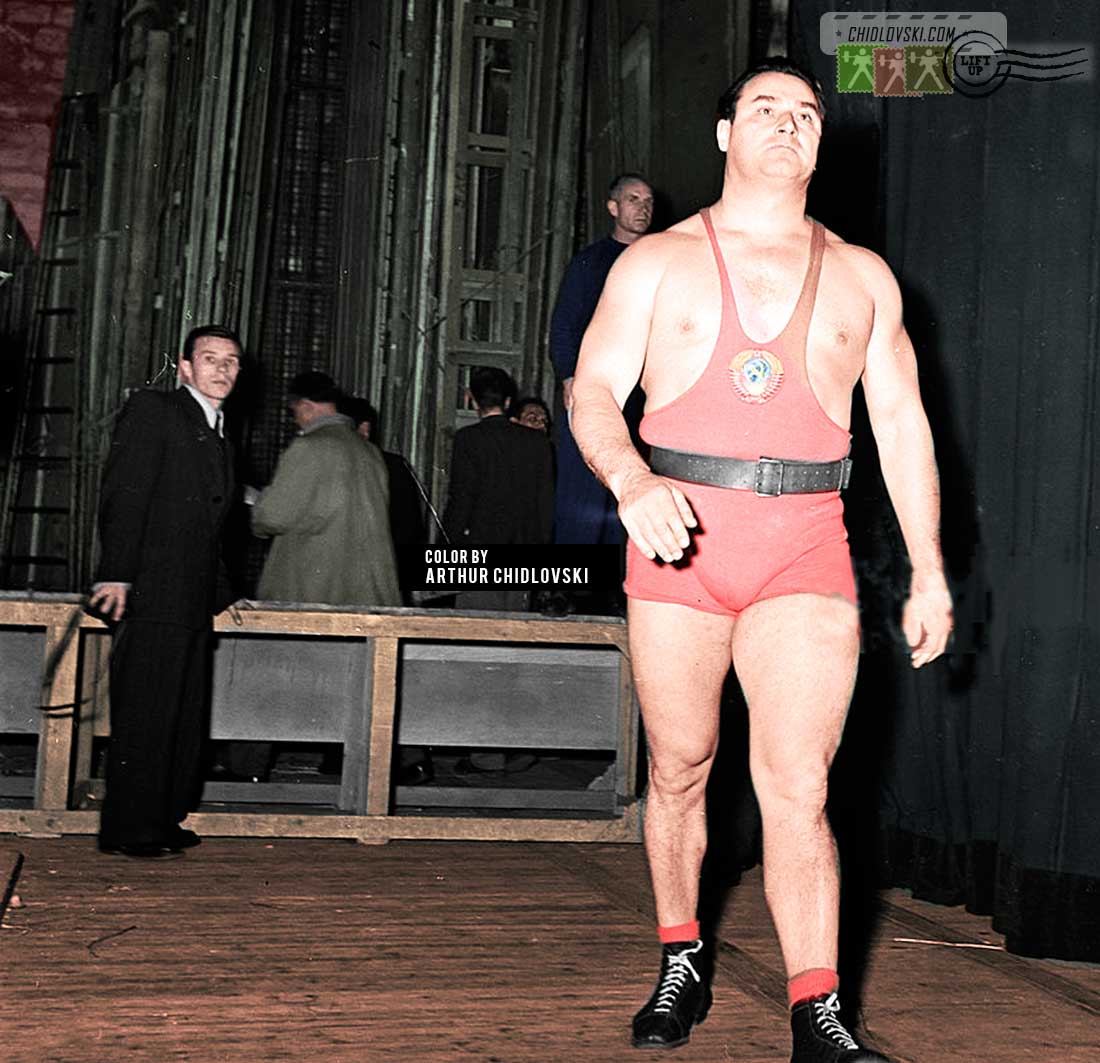 History in Color:
October 15, 1950, Paris, France – 35-year old heavyweight of Team CCCP Weightlifting, Yakov Kutsenko has been called to the competition platform for his next lift at the 1950 World Championships in Paris. Other Soviet weightlifters, Yevgeny Lopatin and Gennady Balashov are seen in the background.
The tournament in 1950 was the last one for Yakov Kutsenko. He won a silver medal at the 1950 World Championships (behind John Davis) and a gold medal at the 1950 European Championships.
Yakov Kutsenko (1915-1988) was one of the key personalities in the history of the Soviet Olympic weightlifting. As an athlete, he won 14 USSR Championships from 1937 to 1952. Nobody else won more USSR titles. He was 2x vice champion of the World (1946, 1950) and 2x European champion (1946, 1950). He set 4 world records and 58 national records. As a distinguished coach, Yakov Kutsenko was the Head Coach of Team CCCP from 1954 to 1963.
---