Vladimir Svetilko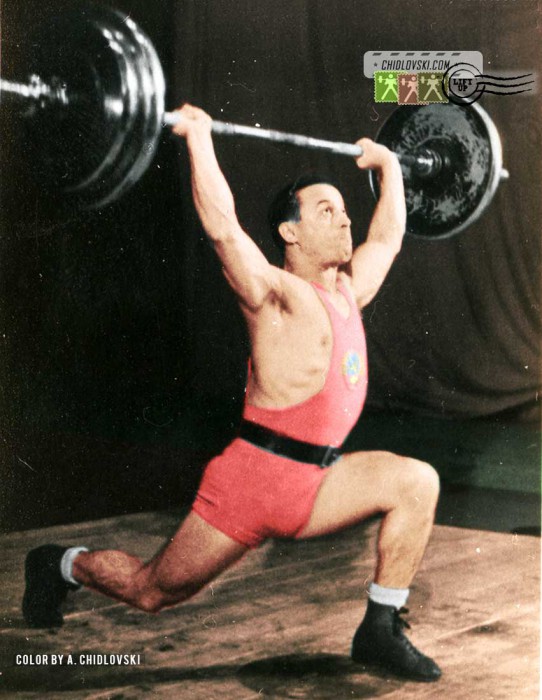 History in Color features Vladimir Stetilko, one of the most prominent Soviet weightlifters of the 1940s.
Vladimir Svetilko (1915 – 1996) competed for the Army Club of Batumi, Georgia and the Dynamo Club of Tbilisi, Georgia.
Svetilko was a very strong lightweight athlete. From 1943 to 1951 he was consitently winning medals of the national championships (except 1947). He won 4 gold medals in 1948-1951, silver medal in 1946 and bronze medals in 1943-1945.
Vladimir Svetilko was one of the Soviet pioneers on the international weightlifting arena. At the first World Championships with the Team USSR Weightlifring (Paris, 1946), Svetilko won a silver medal. Then, in 1950, he won a bronze medal at the Worlds and a gold at the Europeans in Paris again.
Vladimir Svetilko set a world records in the press in 1950.