Crime and Punishment: The WADA-Related Disqualifications In Olympic Weightlifting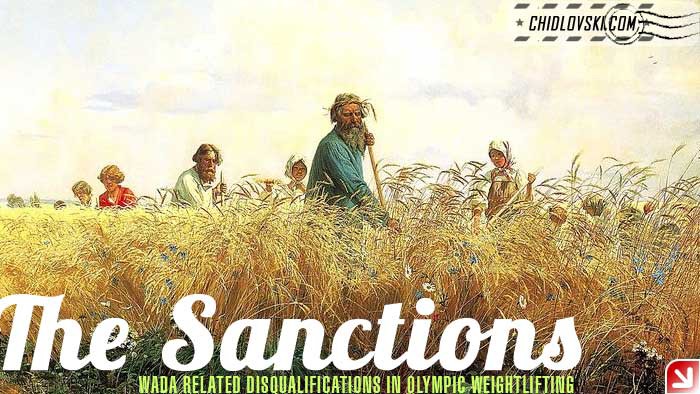 This is a world wide premiere of a  newly developed tool for Lift Up project to search and review the latest WADA-related sanctions taken by the International Weightlifting Federation from 2005 to August 1, 2016.
Previously, we published our historical review The Eraser: Drug-Related Disqualifications in Men's Weightlifting at Summer Olympics available online via Lift Up. The review mostly covered drug usage and disqualifications in weightlifting from ancient Games to the end of the 2oth Century.

The Sanctions tool bring us to the 21st century. It is a "crime and punishment" listing based on the IWF sanctions' data publicly available online and covers actions from 2005 to today. Take it for a test drive and let me know if it is useful and makes sense.
The Sanctions:  List of WADA-Related Disqualifications In Olympic Weightlifting (2005-2016)
by Arthur Chidlovski (Lift Up), August 2016