Alexander Kraychev (Bulgaria): Vice Championship at the Europeans in Sofia (1971)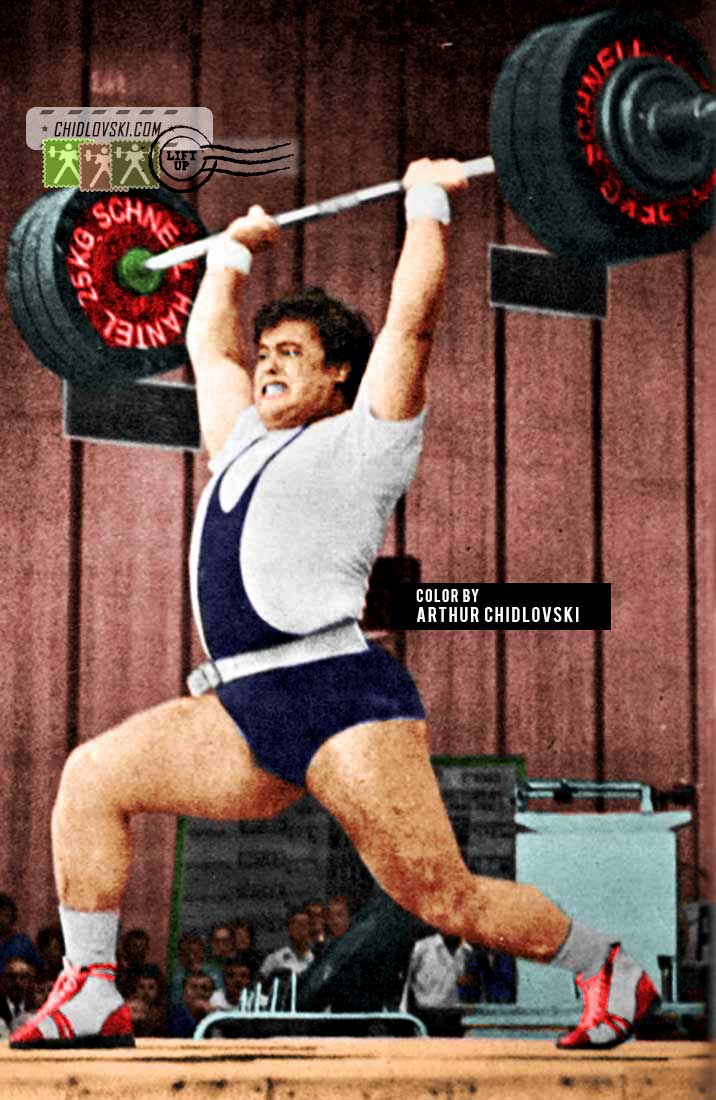 June 26, 1971, Sofia, Bulgaria – 19-year old heavyweight Alexander Kraychev of Bulgaria competes in the clean-and-jerk program in the 110kg class of the 1971 European Championships in Sofia.
Graduate of the first group of junior weightlifters prepared by legendary coach Ivan Abdzhiev and a rising star of Bulgarian weightlifting, Alexander Krastev faced two strong Soviet opponents in Sofia – Valery Yakubovsky and Karl Utsar. He won a gold medal in the press with a 192.5kg, a bronze in the snatch (160kg) and a silver in the clean-and-jerk (205kg).
In the end of the night, he was holding a silver European medal in front of a home crowd in Sofia. His total was 557.5kg.
---