Yurik Vardanyan and Vartan Militosyan: "Sabre Dance" in Gyumri… Almost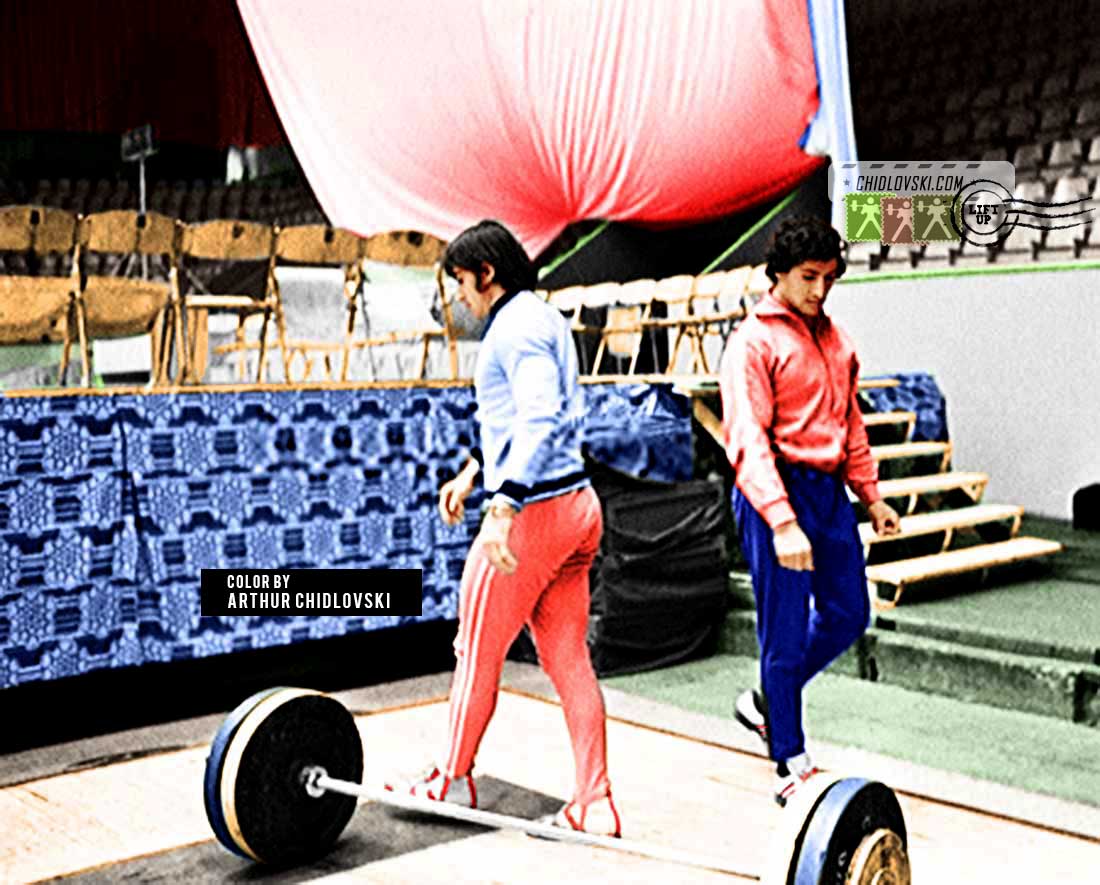 History in Color:
June 20, 1977, Leninakan, Armenia – Middleweight athletes of the national team USSR, Vartan Militosyan of the Ashkhtak Club and Yurik Vardanyan of the Lokomotiv Club are training in their hometown of Gyumri (formerly, Leninakan), Armenia.
I am not sure if the Sabre Dance from the ballet classics of Aram Khachaturyan actually was played in the background during this training session. Probably, not.
Still, both Vartan Militosyan and Yurik Vardanyan were classics and legends of their genre. Both were the milestone athletes of Olympic weightlifting in Armenia.
Vartan Militosyan was the first Olympic medalist from Armenia. He won a silver medal in Montreal in 1976.
As for Yurik Vardanyan, he became the first weightlifter of Armenia ever to win a gold Olympic medal. It happened in Moscow in 1980.