Plyukfelder and Medvedev in Stockholm (1963)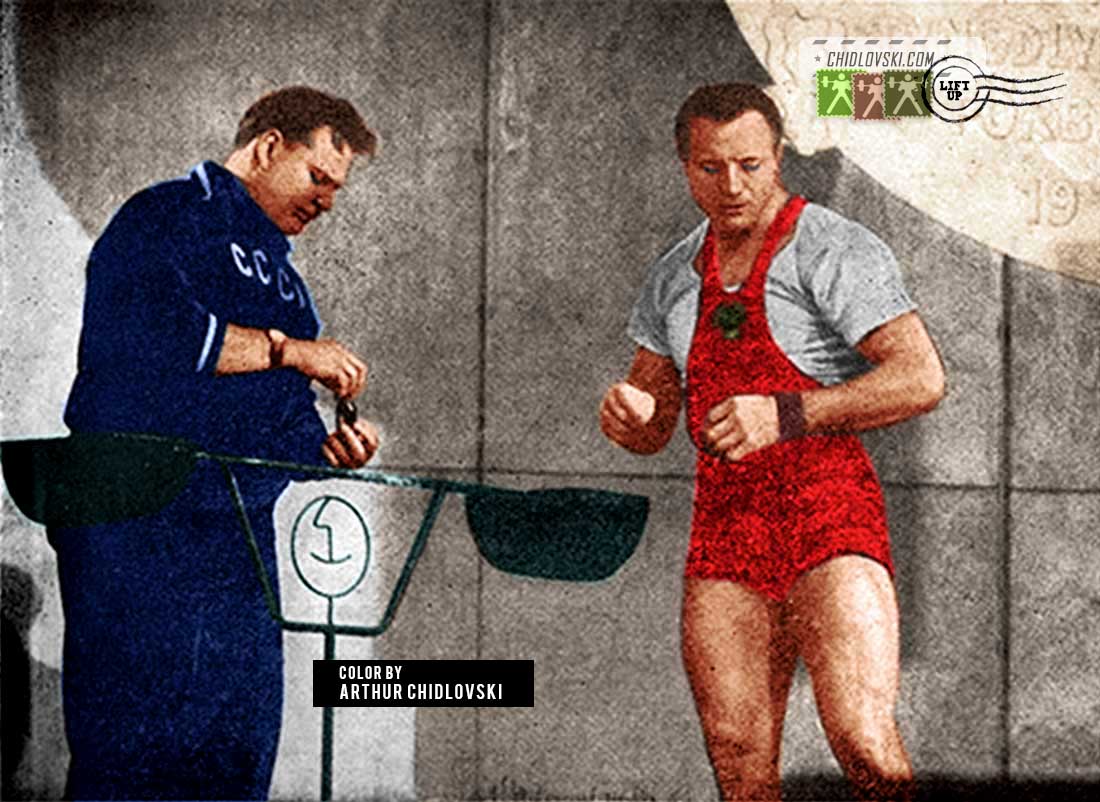 History in Color:
September 11, 1963, Stockholm, Sweden – Soviet coach Alexey Medvedev is assisting light heavyweight Rudolf Plyukfelder during the competitions in the 82.5kg weight class at the 1963 World Championships in Stockholm.
At the time of the tournament 2x World champion, Rudolf Plyukfelder won a silver medal at the 1963 World Championships with a gold medal won by Gyozo Veres of Hungary.
Alexey Medvedev, a heavyweight champion of his times, just retired from competing as an athlete in 1962, a year ago. His turn to run the national team USSR hadn't come yet and he was working with a few Soviet lifters at the international level.
A year later, three of these athletes, Alexey Vakhonin, Rudolf Plyukfelder and Leonid Zhabotinsky won gold medals at the 1964 Summer Olympics in Tokyo and Medvedev received the Honored Coach of the USSR title and established himself as a top level candidate to work with the national weightlifting team.