Victor Sots: Moscow (1983)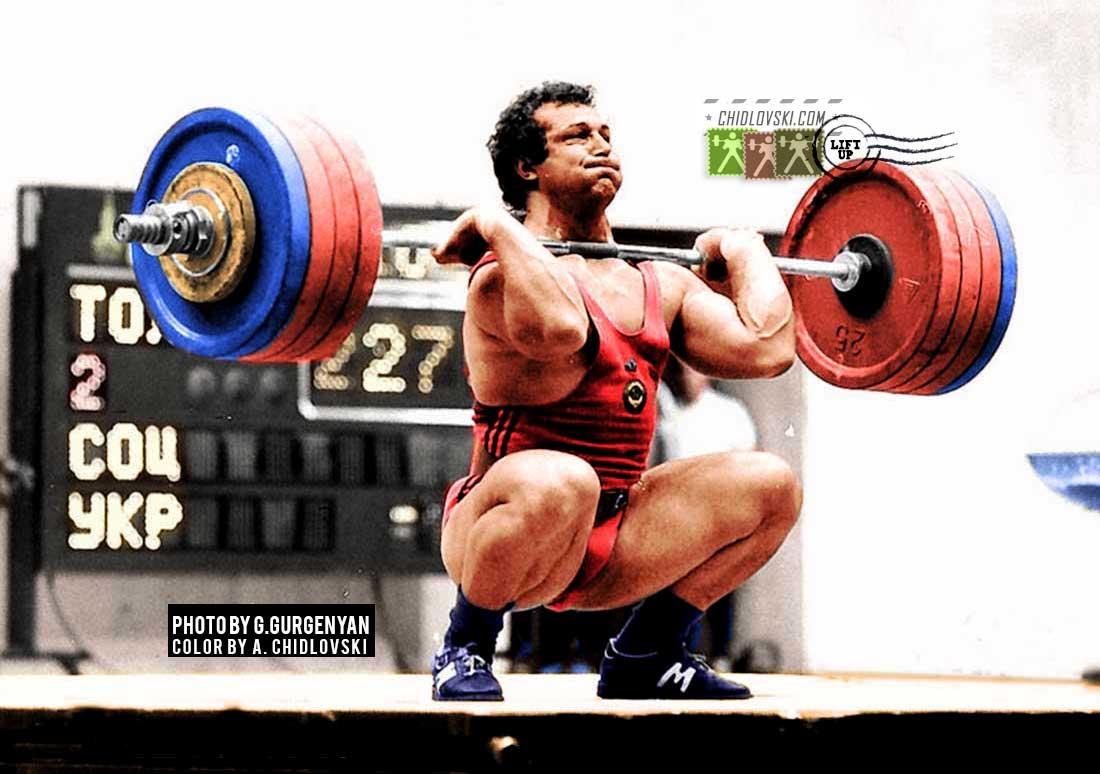 July 30, 1983, Moscow, USSR – Sub heavyweight Victor Sots of Donetsk, Ukraine is cleaning 227.5kg in his second attempt in the 100kg class at the 1983 USSR Spartakiade and the 1983 USSR Championships held at the Izmaylovo Weightlifting Arena in Moscow.
Victor Sots was one of the best lifters in the 100kg class in the Soviet Union and in the  in the early 1980s. He won two World and European titles (1981, 1982), USSR Championship (1981), USSR Cup (1980) and set 6 world records.
Victor's trademark was his powerful push press style ("schvung") in the CJ lift.
At the 1983 USSR Championships shown on the History in Color cover photo, Victor Sots won a bronze medal in total with a gold and silver medals going to Pavel Kuznetsov and Alexander Popov respectively.