Mysterious Note: John Grimek and Mark Cameron at York Barbell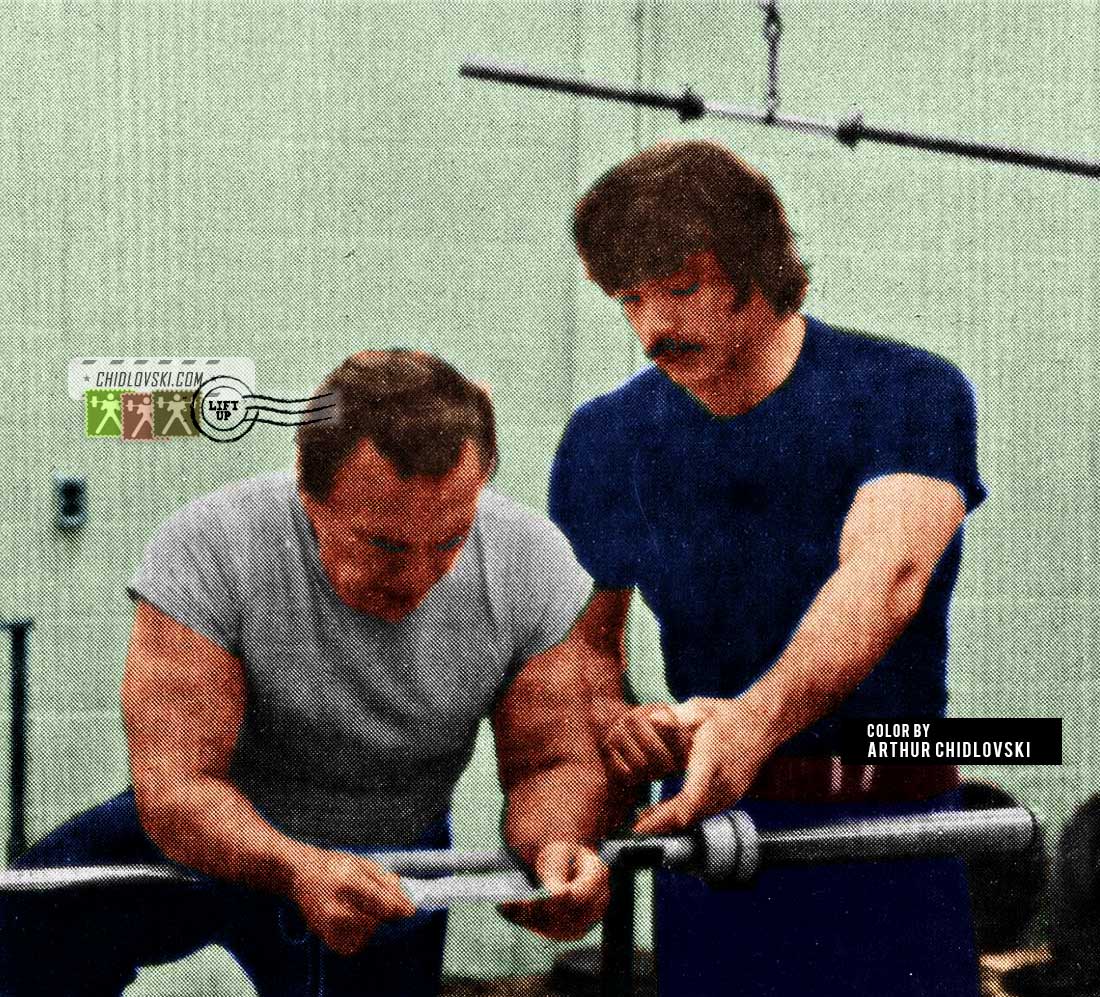 History in Color:
First of all, Happy Birthday to Mark Cameron, one of the best U.S. weightlifters in the history of this sport and one of the most impressive American contenders in the 1970s.
On the cover photo, Mark Cameron and legendary John Grimek are pictured in the training hall of the York Barbell. It's always exciting to see weightlifting greats from different eras placed together in the training process.
Unfortunately, I don't know the content of the note that Cameron and Grimek are looking at.
It could have been anything…
Super work out plan for the day.
Or a note from Arnold Schwarzenegger on how to build a 20-inch biceps and cj 260kg.
Or an electric bill that Mark received in the mail.
Or a note with a telephone number of Miss Pennsylvania 1973 that Mark got at the breakfast place…
Or, it it was October 10, a hefty check and a happy birthday wish from Bob Hoffman.
I don't know what message was in the note.
Just sending a Happy Birthday to Mark today!
---
One of the most talented and promising U.S. weightlifters of the 1970s, heavyweight Mark Cameron (b. 1952) competed for the Central Falls Weightlifting Club (RI) and the York Barbell Club (PA).
He held the Senior U.S. National Championship top place on the medal stand from 1975 to 1980.
He was a U.S. Olympian in 1976 and 1980. On the international level, he was a champion of the 1979 Pan American Games, a vice champion of the 1975 Pan American Games and showed the 5th best total (375kg) at the 1976 Summer Olympics in Montreal.