Sevdalin Marinov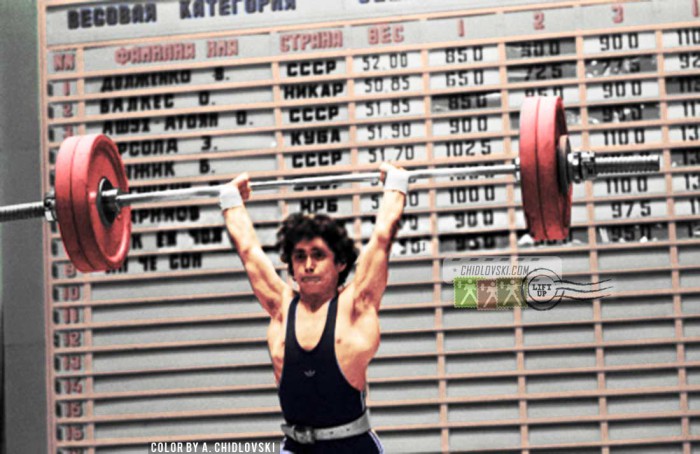 History in Color: March 6, 1985, Yerevan, Armenia – 17-year old high school student Sevdalin Marinov of Plovdiv, Bulgaria wins the second place in the 52kg weight class at the 1985 Friendship Cup in Yerevan.
Later in his career, Sevdalin Marinov (b. 1968)  became an Olympic champion when won the gold in the fly weightclass at the 1988 Summer Olympics.
He competed for Team Bulgaria and became a 3x World Champion (1985, 1986, 1987) and 5x European Champion (1985, 1986, 1987, 1988, 1990).
In 1994, Sevdalin Marinov won the featherweight class at the 1994 Commonwealhth Games for Team Australia.
Sevdalin Marinov set 3 world records in his outstanding career as an Olympic weightlifter.