Made in Russia: NHL Clubs All-Time Favorites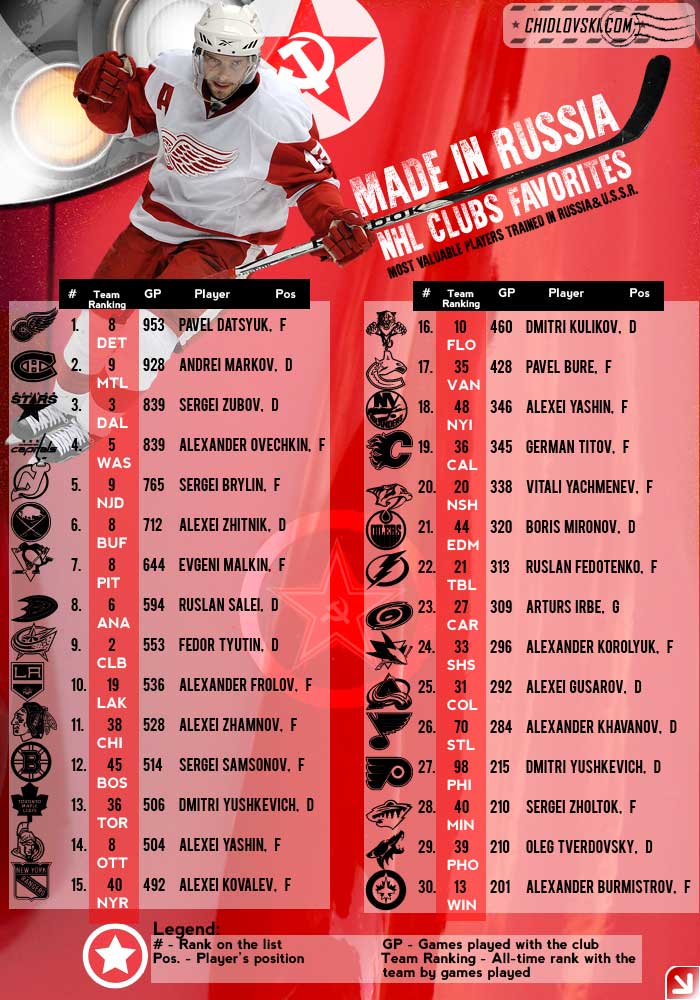 As some might knoe, my specialty is sports history.
However, I don't lock on the past and sometimes I try to connect the dots from the past and the present.
Here is an infographics where I try to rank all-time favorite Russian and Soviet trained players by the clubs they played for in the NHL.
The overall ranking shows top30  Russian players in the NHL teams all-time best players by GP (games played) with these teams.
30 NHL teams and 30 top Russian players.
The definition of "Russian players" in this case include Russia and other Soviet school trained players (Ukraine, Belarus, Kazakhstan, Latvia, etc.)
In some way, it shows how the NHL owners and GMs valued the Russian and Soviet trained players in their clubs through the years.
Makes sense?
Our previous infographics on the matter included