Infographics: Russian Players In the Boston Bruins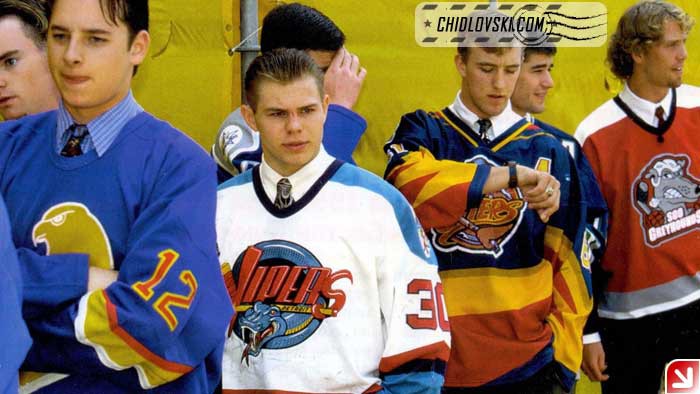 OK, the Detroit: Sentimental Values was a nostalgic one.
Here goes another nostalgic picture. Sergey Samsonov and Joe Thornton at the NHL draft in 1997. Both were picked by the Bruins and had a great bunch of seasons in the Bean Town. However, no Stanley Cup were won and the Garden attendance went down…
Samsonov won the Calder Memorial Trophy in his NHL rookie season with the Bruins in 1997-98. He is the most successful Russian trained player ever played for the Bruins, one of the most non-European style wise teams in the NHL. The numbers and tops are shown in the infographics below developed for you by Chidlovski Blog Chidlobvski.